When I first saw White Cap polish from the Anchors Away collection, it immediately reminded me of a polish I bought a while ago in a store called Kik. The brand is called BL Beauty Line Deluxe. The shade "name" is No.3. It's a white based polish with gold shimmer and little flakies. Because of the gold shimmer it mainly looks light gold, but in some angles it looks shimmery white. It's sheer, but I don't think it's sheer enough to be a good layering polish.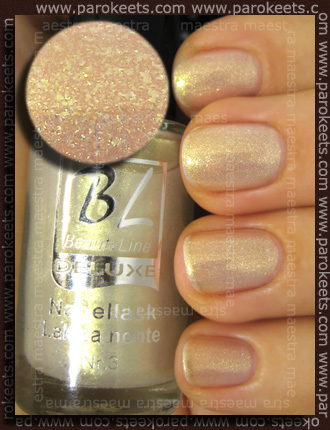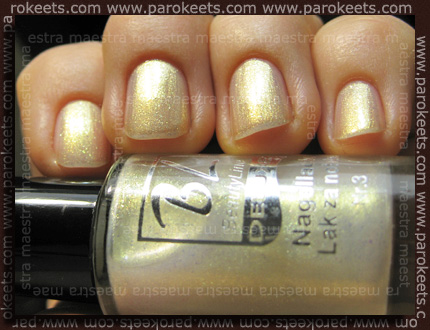 Unfortunately I can't compare it side by side with the China Glaze's White Cap, because I don't have the WC. I don't think they are dupes, maybe this 1€ nail polish is just a good alternative for White Cap.
What do you think?
This post is also available in SLO.