We already wrote about gorgeous Nfu-Oh Hologram no. 66 but somehow we skipped showing you swatch on nails.
I got this beauty from our Mamy as a gift. This is polish with strong holographic effect in greenish color. I always use Nfu-Oh Aqua Base when dealing with this kind of polishes so application was not difficult. If you do not have the appropriate base coat the application can be a real nightmare.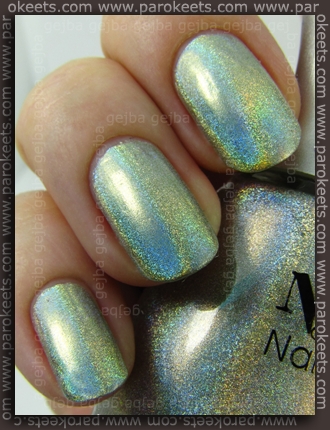 Unfortunately I applied this polish late at night so I do not have "sun photo" for you. But I did manage to photograph the bottle in the sunny weather.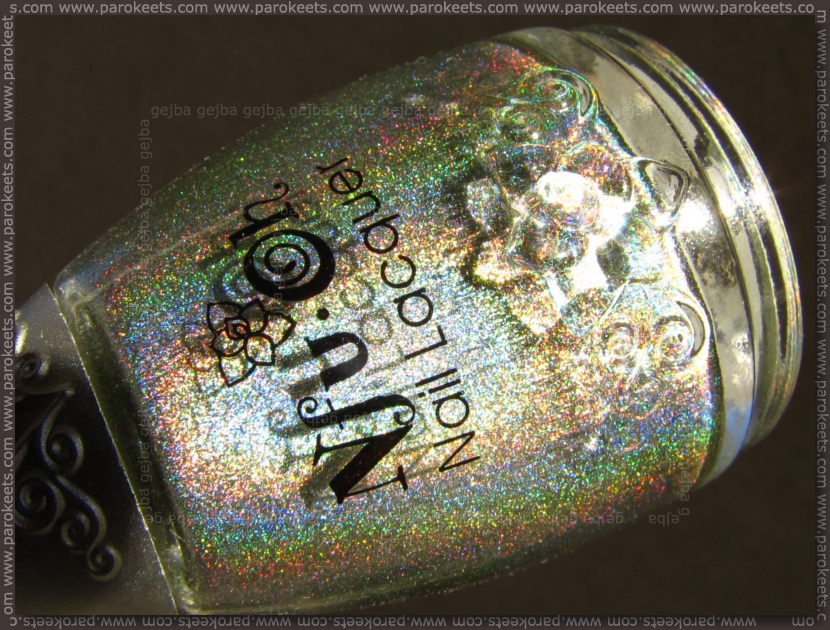 What is you verdict – must have or not?