In our Muller they house all of the Catrice polishes in one gigantic bowl. Bad side of the bowl is that you can easily miss pretty shade, but sometimes I feel like I'm on a treasure hunt. :D
Luckily for me this blue beauty practically jumped in my lap. Catrice Blue Cara Ciao is one of those blue polishes I simply had to have. Take a look at this gorgeous cyan blue shade.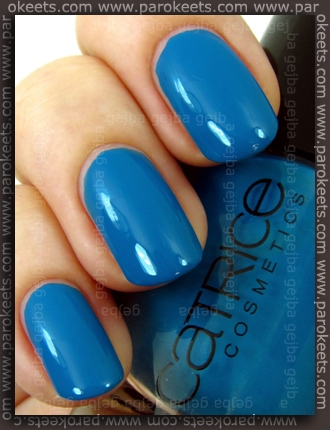 And as a bonus it is quite pigmented, so you can use one (a little bit thicker) layer to cover up visible nail line.
I wanted to upgrade this shade with light green image, but I chose the wrong polish for the task. The only effect stamping with Essence Replay had, was almost matte image. You can actually see the green in the photo but it was almost invisible to the naked eye … what can I say – camera has better "eyes" than I have. :D
I used Essence "animal" image plate for stamping.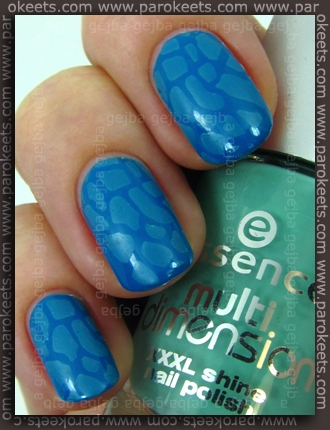 Catrice Blue Cara Ciao is without the question a must have shade in my book.