When I saw Maestra's post about new Deborah polishes I had to check them out right away.
Deborah Shine Tech 55 went home with me + I got Deborah Sense Tech 100% Mat 02 as a gift.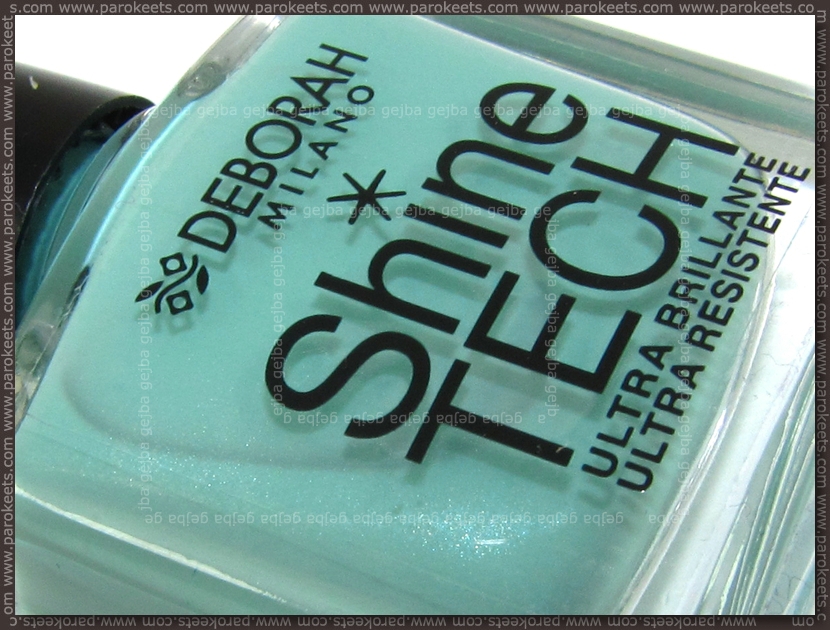 I loved this lighter green color with bluish undertones on the spot. And if you take into account invisible/hidden shimmer … I'm not crazy over Deborah Shine Tech brush as it is too wide for three stroke application, but it looks like it is perfect for those with narrower nails if they wan to achieve one stroke application.
2 coats + top coat.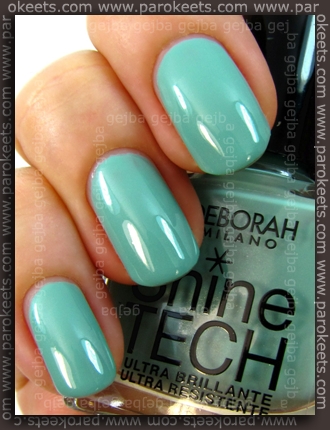 And as Maestra was kind enough to let me borrow Barry M Instant Nail Effect in Blue print …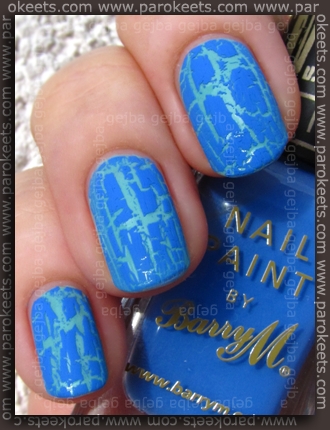 Down side – now I want all Barry M Instant Nail Effects polishes. :D
Price for 8,5ml of Deborah polish was 6,19 EUR (9 USD).
What is you verdict on Deborah Shine Tech 55 and my combo?