YES! … Alessandro Go Magic! Twist will finally be hitting our stores.
Today I have for you swatch of Alessandro Go Magic! Twist set with Spacey Grey polish and star magnet.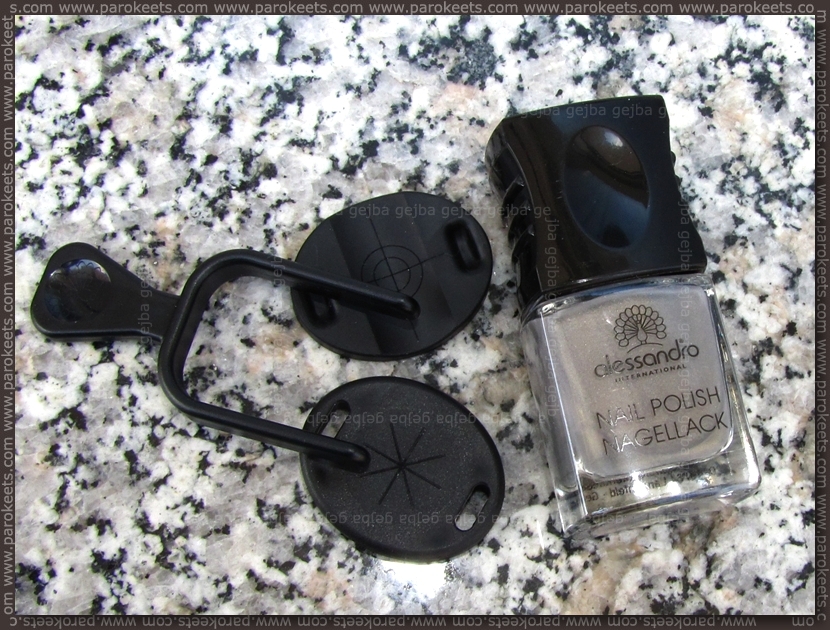 The polish itself is very interesting mix of gray and green-goldish hues but when you add magnet to it …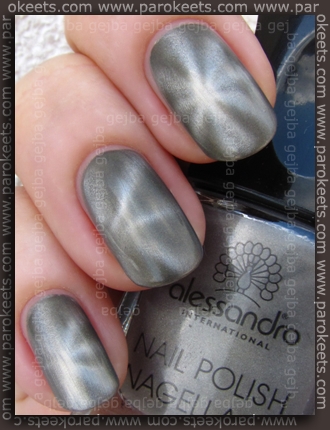 I played around with positioning of the magnet and what kind of distance is optimal for me. Experiment resulted in 10 different patterns and everybody noticing my manicure right away. :D
A lot has been said about how to apply magnetic polish and Maestra even made video about it, so I'll just recap our suggestions: shake well, apply thick coat and quickly put magnet very close to the nail (but not to close or you'll get polish onto the magnet).
I'm not a fan of messy applications, that is why I slowly apply "pretty" layer (I used magnetic polish, but you can use white base as suggested by Alessandro or any other color you wish) and when it is completely dry add another thick layer and let the magnet magic do its trick.
Staying power was also very good – here is my upgrade of four day old manicure with konadicure which I already showed you in Boundle Monster post.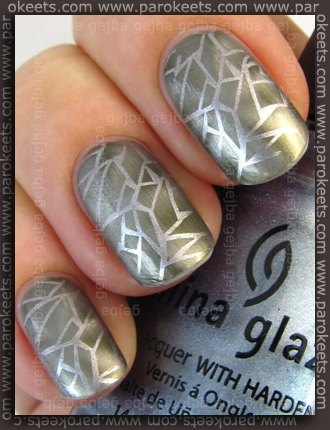 My lemming is the berry/violet shade. I hope it looks as pretty in real life as it does on promo material.
Price for a set of 10ml (0,35 fl.oz.) magnetic polish and magnetic stamp is 13 EUR (18 USD).
Any other magnetic polish lover out there?
*Product was sent to me for review.