I borrowed few of Maestra's beauty products to serve as "models" for Gallery images. Among them was Illamasqua Sangers lipstick. As I just recently bought Revlon Matte Really Red I guess comparison was almost unavoidable … and my Facebook friends said I should write about it. :D
It's always a nightmare to capture the right shade of red with my camera, but I did my best. Imagine that Sangers is a little bit cooler and Really Red warmer red in real life.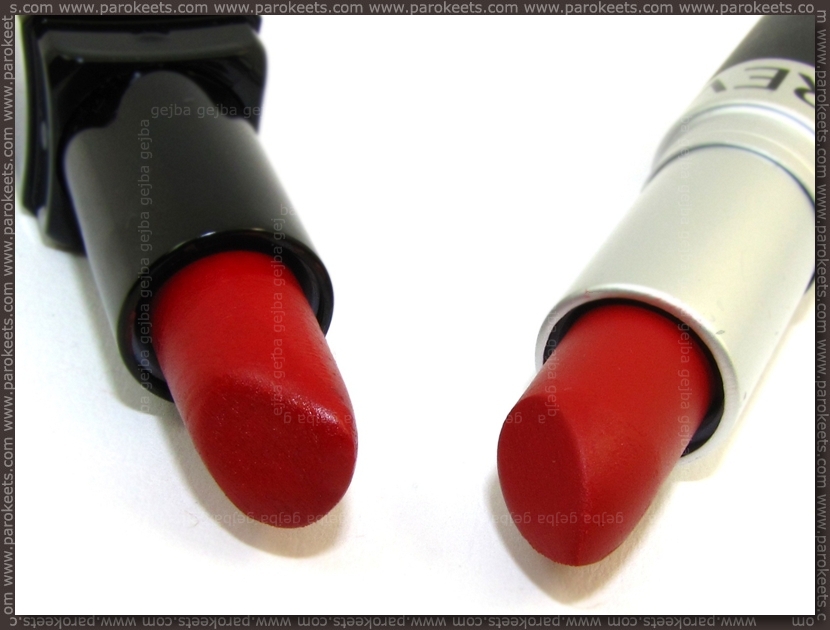 While both shades have matte finish, Revlon formula is more matte that Illamasqua's. Formula wise I would say that I prefer Sangers, but Really Red suits me better color wise since it's warm toned.
Staying power is good with both lipsticks – I get easily at least couple of hours of juicy red lips from both of them.
None is really drying but I can't say they're moisturizing either … what a surprise as we're talking about matte lipsticks.
Swatches are not the best, but I hope you can at least see that they are indeed different shades.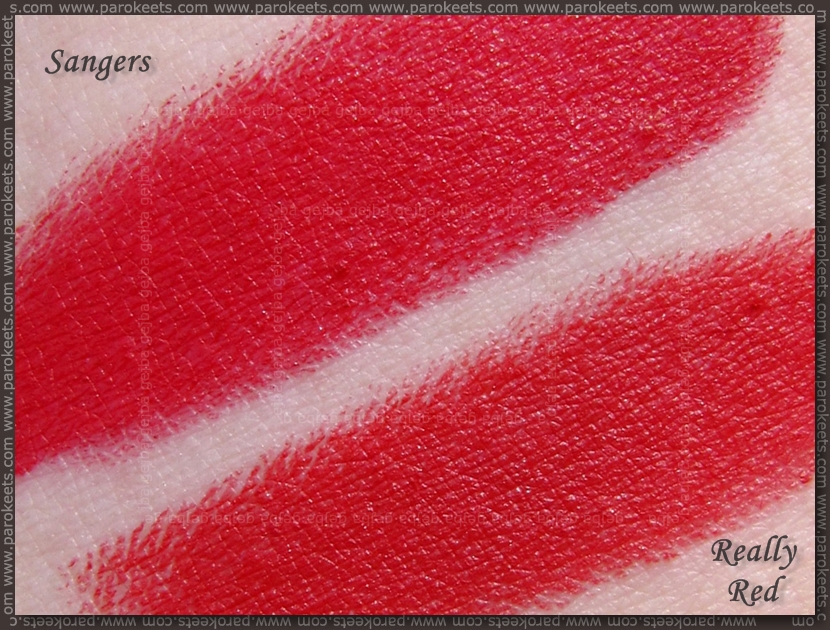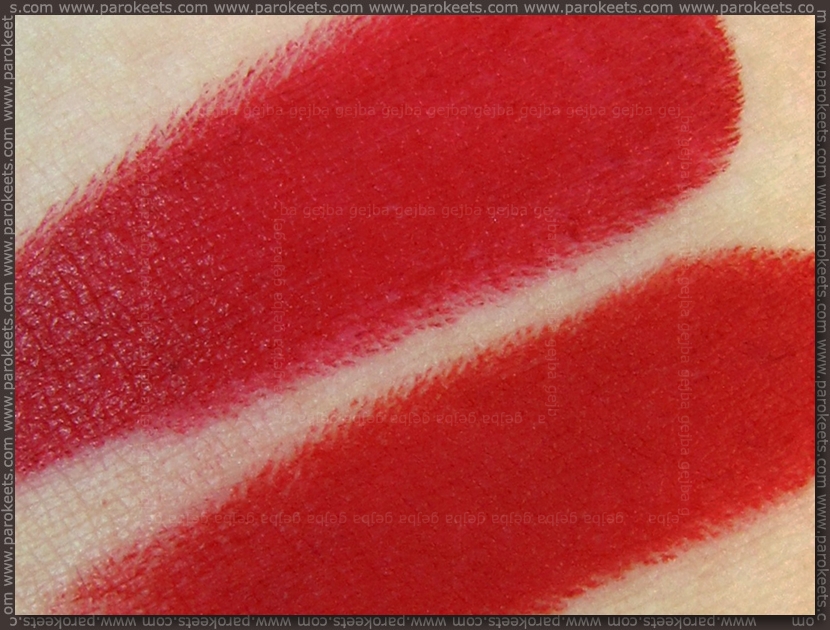 Yesterday I went ahead and bought another Revlon Matte shade – Strawberry Suede … I sincerely hope I'm not acquiring another addiction.