I couldn't resist naming this manicure – rotten apple. I should have added poisonous rotten apple.
I'm currently editing swatches of 8 shades from Manhattan Hands Up! LE, and came across one of my experiments – Barry M Black Magic crackle polish over Manhattan Lime It! shade.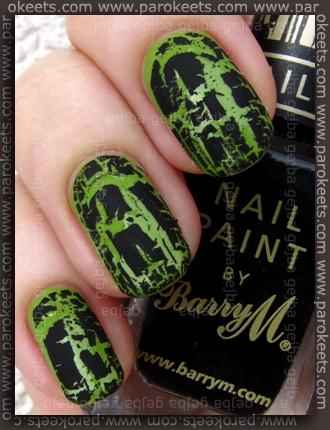 What do you think of this combo? :D
This post is also available in SLO.