The summer is not over for us. It's been crazy hot here in the past week or so. We are having a heat wave. So you can image, what that means … molten make up … panda eyes … oily skin … I try to prevent this things, but they still happen. And you know what? I don't care. I know I'm not the only one with these problems on such hot days. Here's my today's quick and easy to do make up.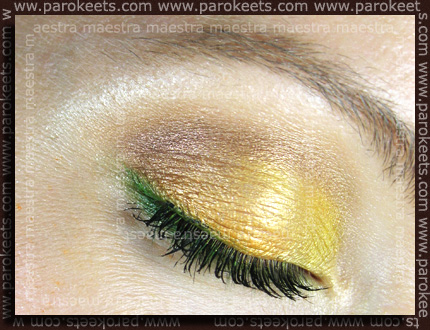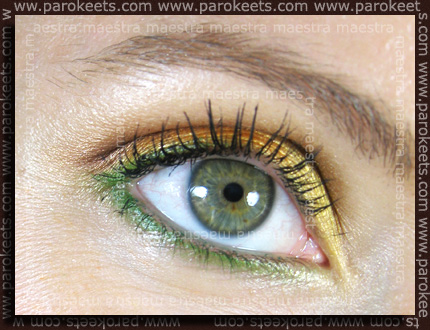 Eyes:
Essence eyeshadow base
Sleek – Sunset i-Divine palette
Barry M – Soft Pencils in Green (waterline) and Matte Green
Barry M – Khol Pencil in Lime
Essence – I Love Extreme mascara
Lips:
Beauty UK – Naughty lipstick
Cheeks:
Barry M blusher in Strawberry
What do you do to prevent make up from melting?