I finally have for you the first one of Ruby Kisses nail polishes I bought a while back.
As soon as I saw Ruby Kisses Crazy Night Out polish, I just knew this is something for our glitter fans – purple hexagonal glitter + smaller holographic version of glitter + even smaller squares of purple glitter in clear base.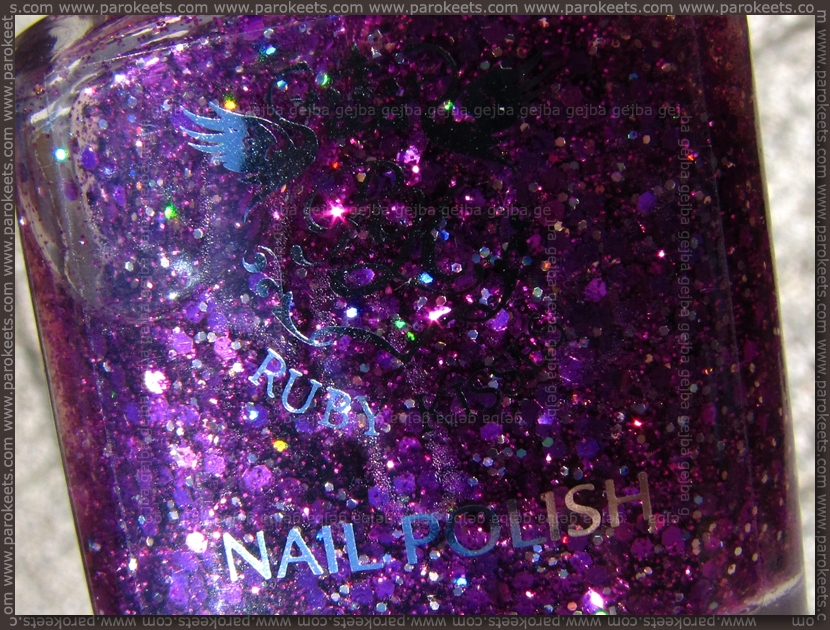 I layered one thick coat of Crazy Night Out over p2 Call Me nail polish.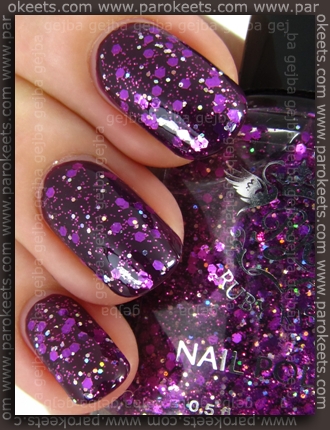 I'm not huge fan of this kind of glitter as it reminds me of … something unpleasant. Now if they used flakies instead of hexagonal glitter, I would be drooling heavily over this manicure. :D
Here is collage of details taken in lightbox and sunshine for glitter fans.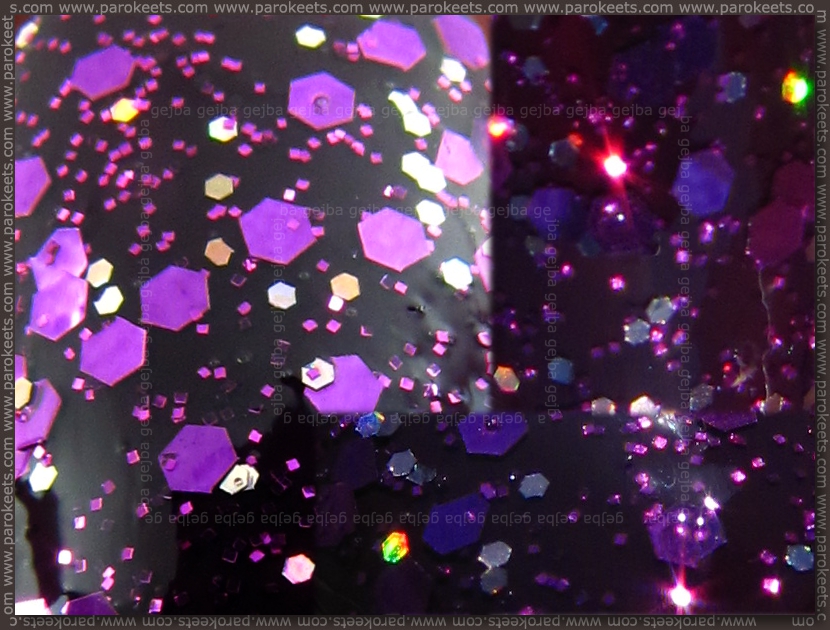 Removal was difficult of course. We all know the story of glitters … if everything else fails – go for the foil method.
15ml (0.5 fl. oz.) polish costs 3 EUR (4.3 USD).
What do you say? Will you let go and indulge in Crazy Night Out or will you pass?