I have 2 flakies in my collection that I wanted to compare to Essence Waking Up in Vegas – Inglot 205 and Gosh Rainbow.
First I applied two coats of Essence Berlin Story nail polish, to get the deepest black color and then added one thick coat of flakie polish.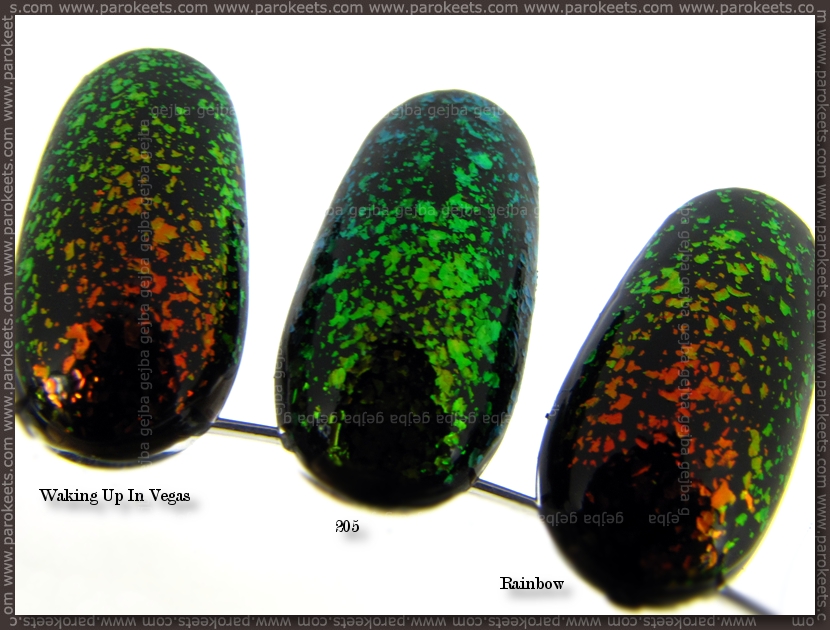 As you can see Inglot 205 is not similar – it has blue flashes that other two do not have and has almost no orange tones.
Essence Waking Up In Vegas and Gosh Rainbow are on the other hand almost identical. So if you missed out on Gosh Rainbow or you want a back up … go for it. Not to mention that Essence is a lot cheaper.
Video of all three flakies: