Catrice Goldfinger is one of those goldish champaign like nail polish shades.
Finish is pretty much metallic with added larger shimmer for additional sparkle. Mine came with older brush, but I can't say that application was overly difficult … brush strokes are present though. 2 coats + top coat.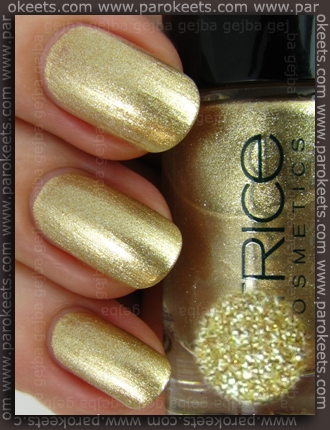 Catrice Goldfinger seemed like potentially great nail polish for stamping, so I used little bit of scotch tape and My Sparkling Acrobat black nail polish to cover up half of my ring finger and then stamped with Goldfinger + XL B image plate over it. Now – I didn't manage to finish this manicure as I planed to stamp over the other half with black nail polish, but my hands were shaking so badly that I would just ruin everything, so I left if half done.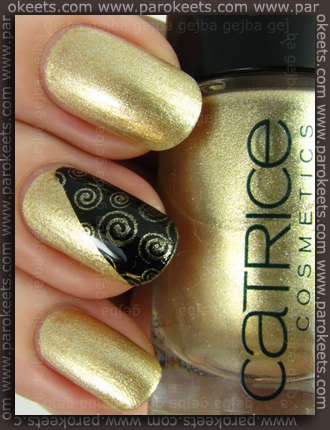 How do you like gold-black combo?
Rose for a friend who deemed Goldfinger as impulsive buy and gave it to me instead.