How many eyeshadows do you own? There is never enough of eyeshadows … especially good ones, right?
After Parokeets ladies lost our head over Inlgot in Zagreb, I started curbing my eyeshadow sprees. :D
Today I have for you Shiseido eyeshadow trio: Shiseido GD 804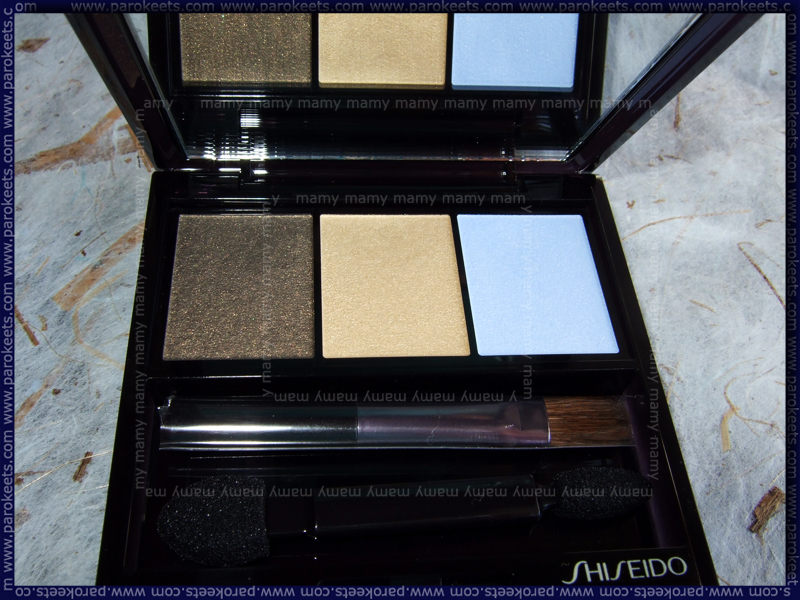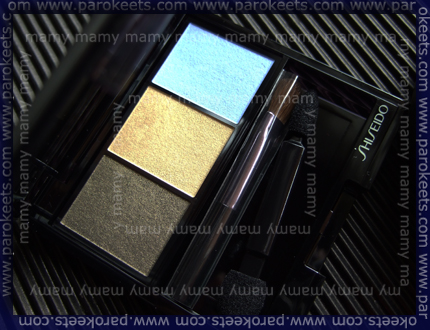 The left color is darker olive green, middle one light gold yellow and can be used as highlighting shade. Right eyeshadow is light blue and the least pigmented. All of them are very soft. My favorite is the olive color. Trio is appropriate for day make-up.
I swatched them over Deborah eyeshadow base.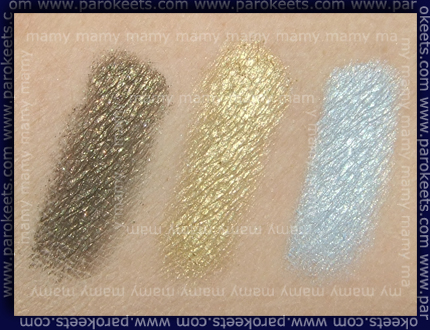 I wish you all colorful day and I'm leaving you with photo of muscari (currently blooming).