I hate it when this happens – huge limited edition full of nail polishes that I have to have … but no time to swatch everything. This time – Essence Season Of Extremes TE is culprit for my dilemma. :D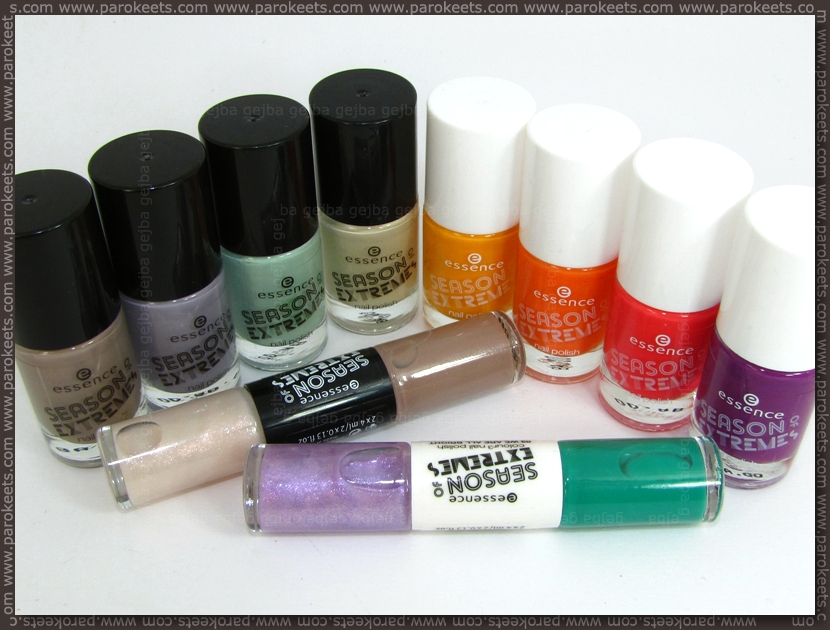 This limited edition is roughly divided into 4 sections … and I bought at least one from each category.
1) Single nude polishes
The Nude The Better: yellowish beige creme nail polish. My brush was pretty bad – black particles in the polish, uneven bristles …
Did Someone Say Nude?: pastel green shade. Application is not perfect but top coat evens the "rough edges".
Nude Or What?: grayed out cooler violet shade.
Nude Rules!: elegant cool brown nail polish.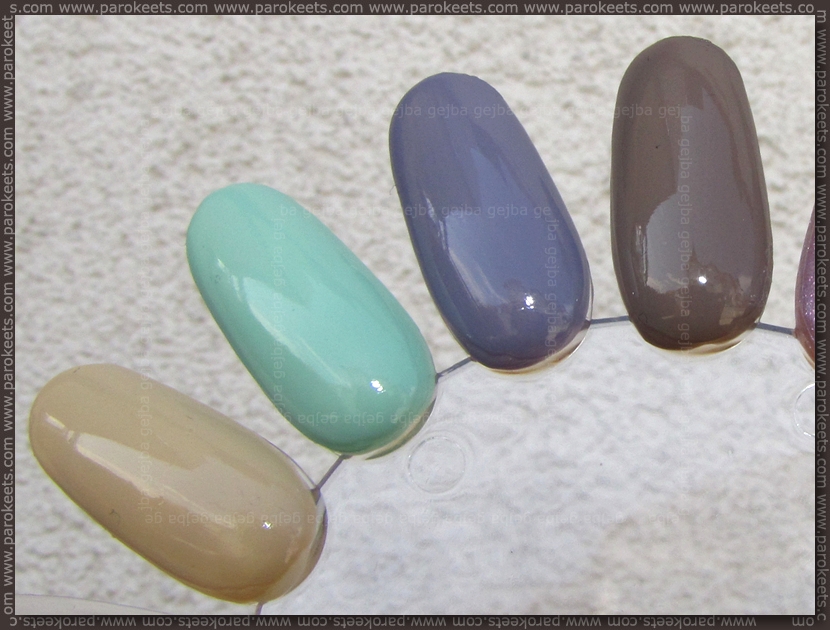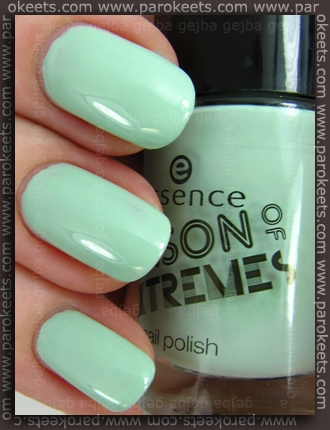 2) Duo nude polishes
My Best Nude Friends And Me: base color is slightly on warmed brown side with tiny shimmer in it. In the detail photo you can see the combination with layering side. 2 coats + (layering polish) + top coat.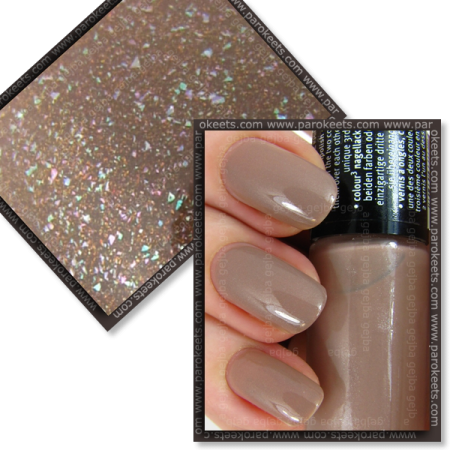 3) Single vibrant colors
Pimp My Bright: yellowish nail polish (not the sunny kind but more towards the orange side).
On The Bright Side: orange neon nail polish. Pretty sheer – VNL even after 3 coats … but that is nothing unusual for neon nail polishes. I usually wear them over white base. Application was not demanding. Satin finish.
Bright Alert!: pink neon nail polish. Formula is the same as in On The Bright Side.
Little Miss Bright: pretty purple shade, but the formula is not the best. Sheer, uneven application.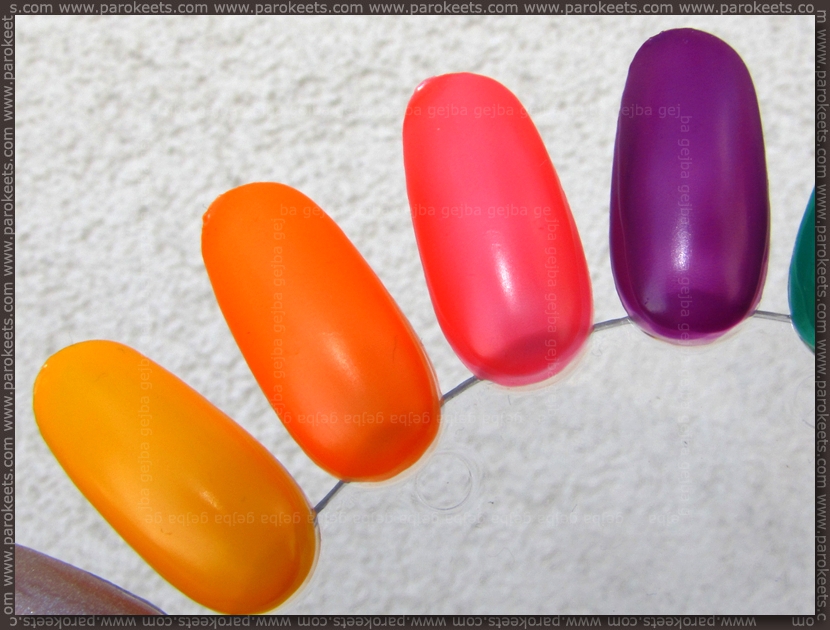 Bright Alert!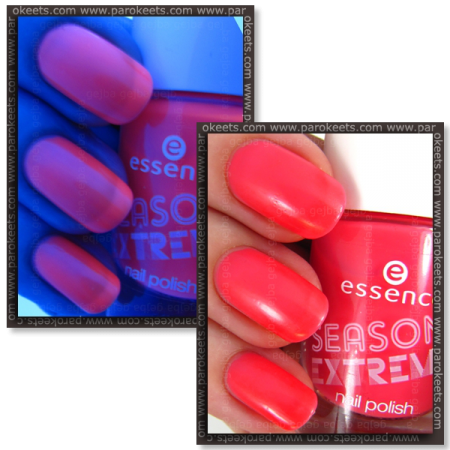 On The Bright Side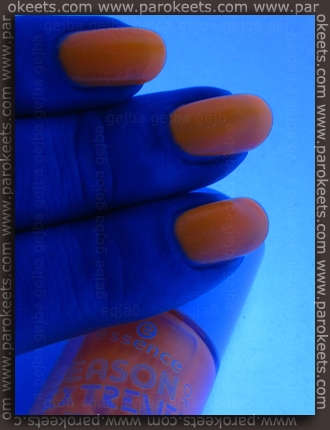 4) Colorful duos
We Are All Bright: base green comes in creme finish and is one of those lovely greens that look good yellowish skin tone. It's little bit muted and as such more wearable. Layering side is pretty boring and flat purple shimmer.
It's Two Bright: blue base is drool worthy cyan blue. Yellowish pink duochrome shimmer has grown on me … at least it looks "alive" unlike the We Are All Bright one.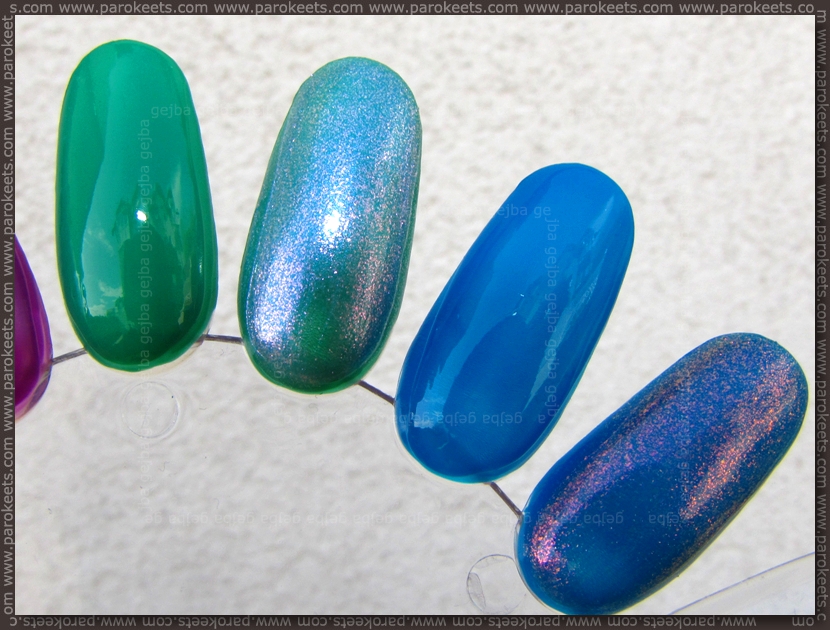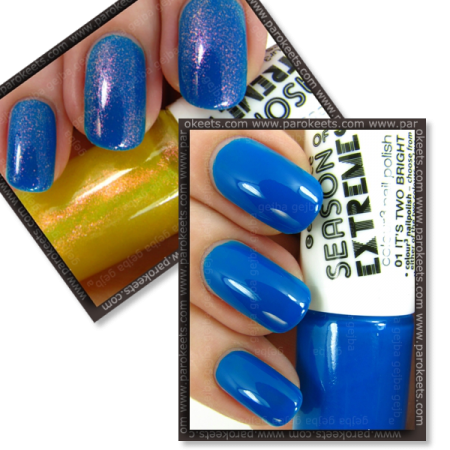 Are you one of those who: a) found something they like in Essence Season of Extremes TE or b) find it boring?
Video review:
Thank you Saša for being at the right place at the right time.