We don't have GFC widget on Parokeets blog, but you can still add us to your GFC/Blogger reader manually. It's not exactly one click and voila, but it is pretty fast to do nevertheless.
Here is how:
log into Blogger dashboard;
scroll down to the Reading List;
click Add button;
write down in Add From URL field: www.parokeets.com/en
click Follow button and you're done.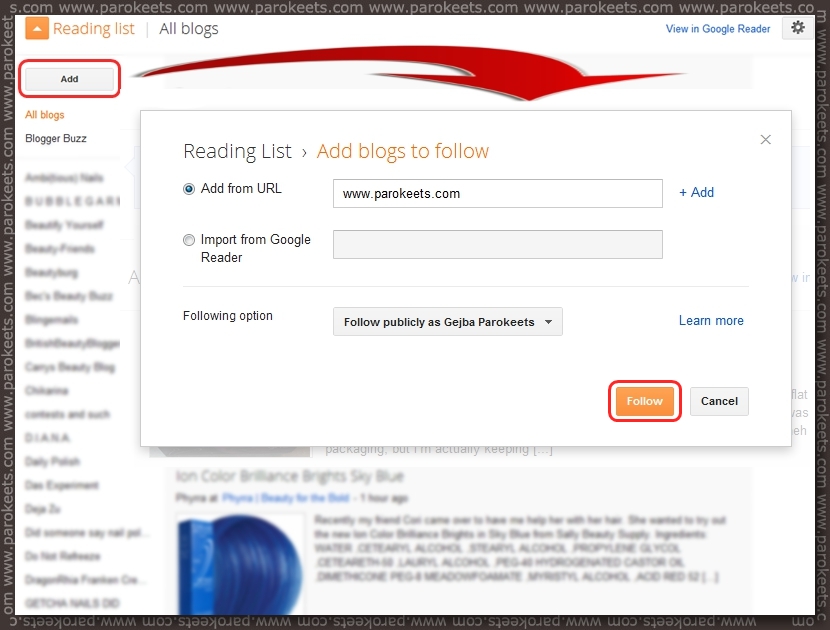 So, what happened after GFC stopped working on our blog? We got really confusing feedback, so I'll recap:
some still have our blog in their readers
for others we disappeared altogether from their Blogger dashboard
some still see us in feed, but we're not on their blogroll any more ( for all of you who contacted us and let us know that you added us back) …
All in all – nothing makes sense. :D