Avon Lemon Sugar is very pale/pastel yellow nail polish. Application was not overly difficult so I guess it's not totally typical pastel nail polish. :D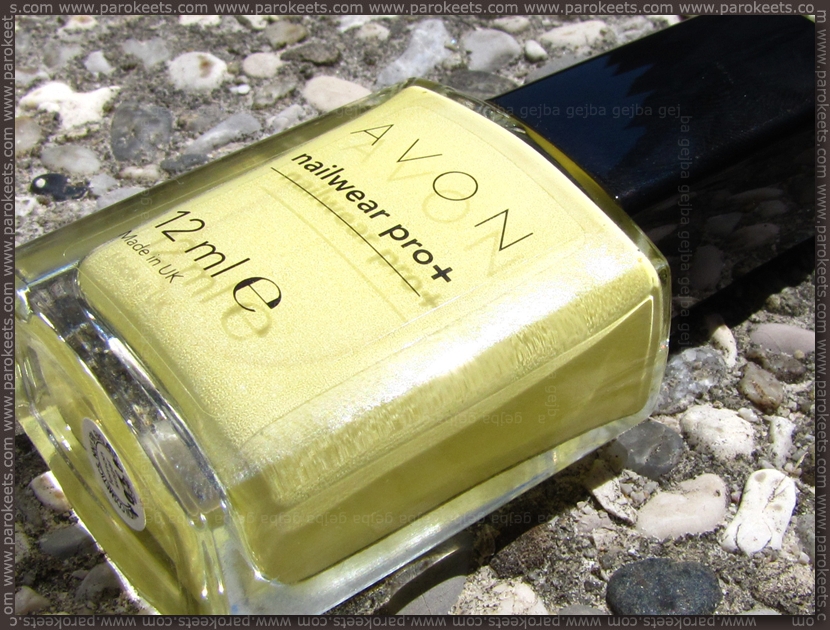 But it did behave in one regard like all pastel nail polishes do … it was *beep* to photograph. Looking at it through my lens, I would pronounce it neon. I used 2 coats and finished it off with fast drying top coat. Staying power was OK I guess, even though I had tip wear the next day. I personally like this shade of yellow … but have to warn you that almost all guys who saw me in the 2 days I wore this shade either commented about the "strange" nail polish or just stared at it.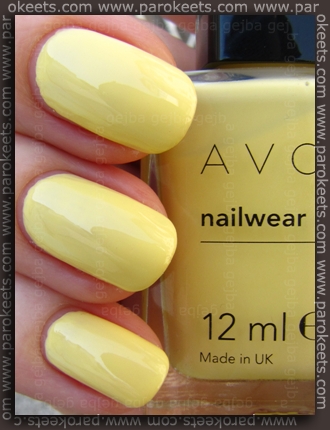 I wonder how would they comment on my pretty much failed upgrade. I wanted to make gradient black to white stamping, but for some reason gradient is almost non existent. But I went ahead and finished the mani as planed and added one layer of Alessandro Wild Angel.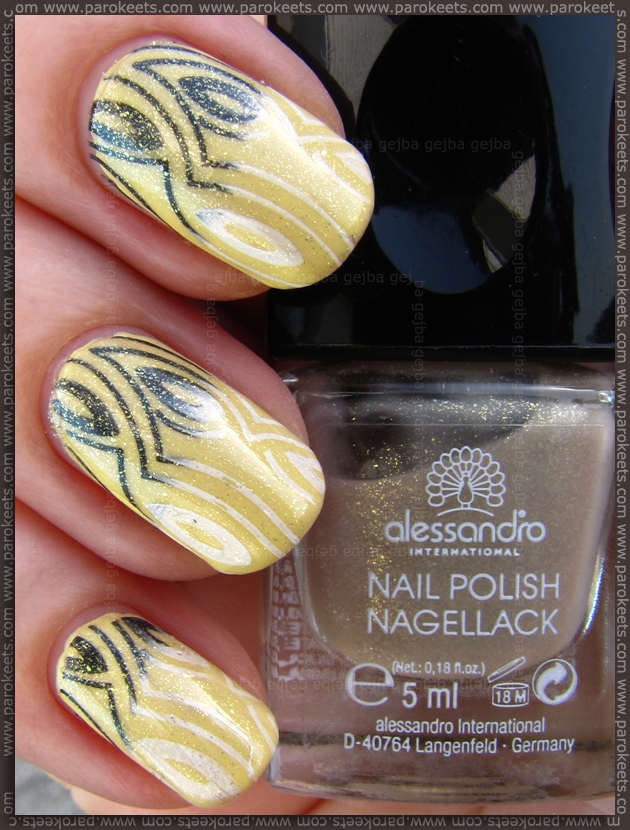 I'll probably recreate this mani, but leave off the white stamping nail polish. I like the way Wild Angel sparkles over the black stripes.
*I received the nail polish for review from Avon Štajerska representative