You know how much I "love" huge hexagonal chunky glitter, but Essence Glorious Aquarius topper looked promising color wise so I bought it.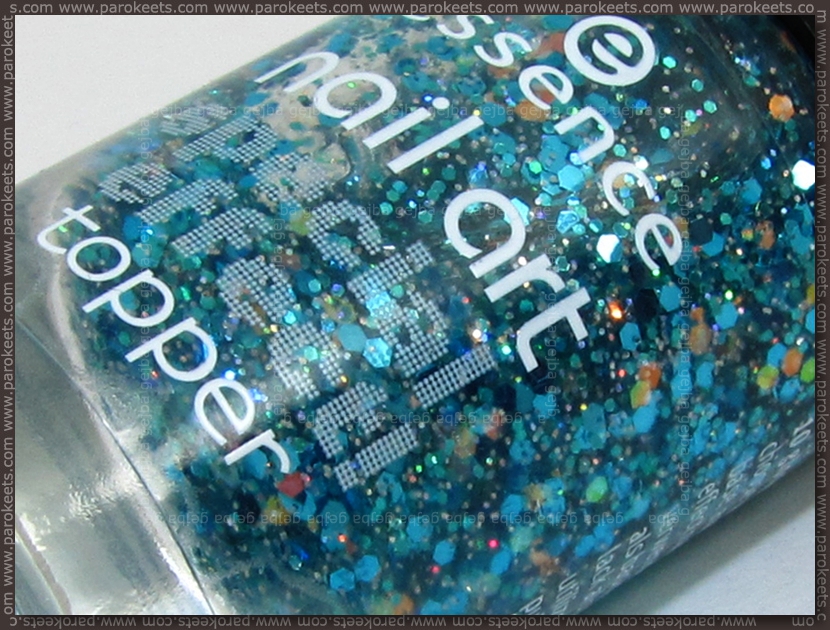 I've been waiting for the perfect base for it and as soon as I saw Catrice Birds Flying High I knew I had to pair them. Glorious Aquarius has bunch of glitter suspended in clear base. You can find blue hexagons, orange ones, smaller greenish hexagons and even tinier holographic glitter. Here is how this glitter bomb looks applied in one layer over Birds Flying High: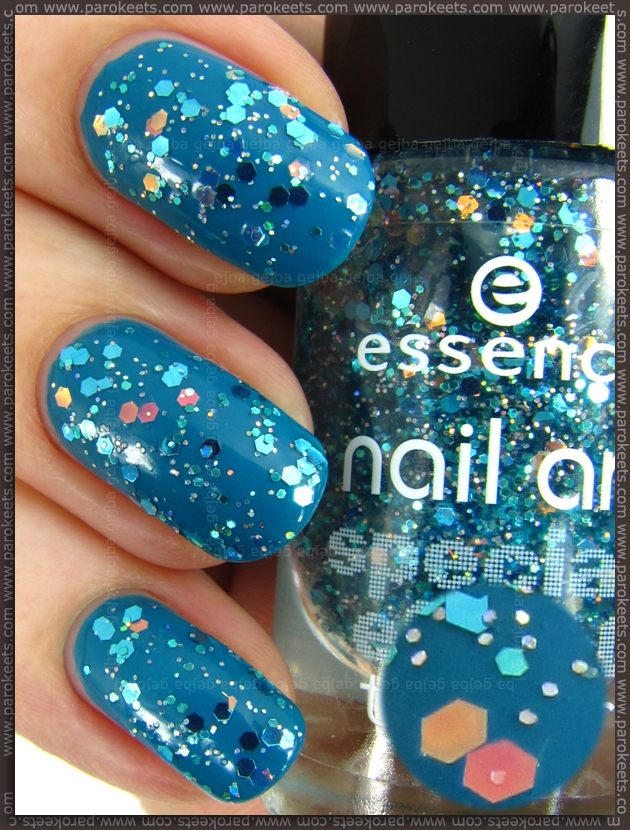 What do you think of Essence Glorious Aquarius? Worth buying?