A lot of Christmas manicures raced through my mind, but in the end I decided to make glitter red manicure with snowman as an accent. But unfortunately my snowman looked more like glitter blob, so I removed it and made Christmas tree with scotch tape instead. :D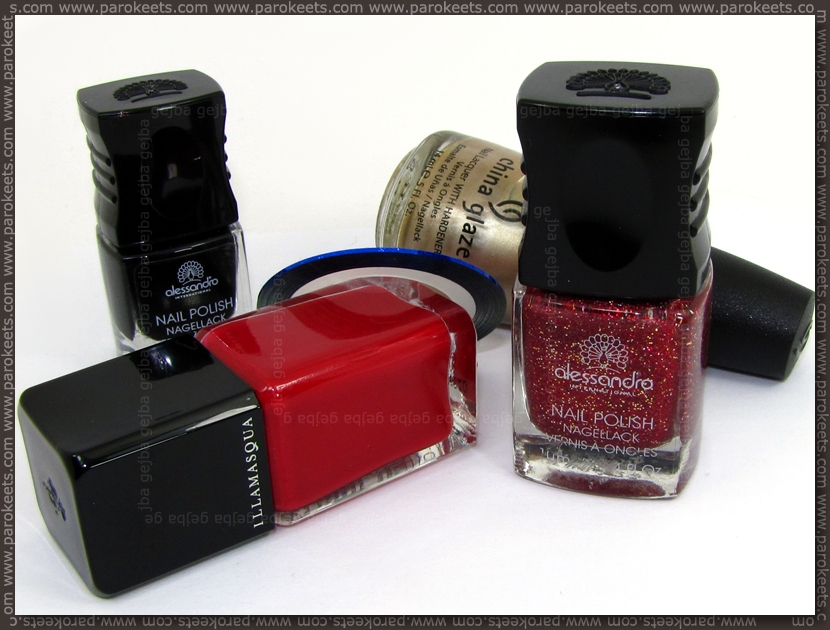 I used Illamasqua Throb as my base nail polish – one of my favorite almost neutral red polishes with very opaque formula.
After one coat of Throb, I added 2 layers of Alessandro Miss T. (from Glitz&Glam limited edition) nail polish with red, gold, purple glitter.
For accent finger I used black base, 2 coats of Miss T. for tree and China Glaze 2030 + dotting tool for decoration (special effects courtesy of shaking hands ). 2 layers of top coat to hide the rough surface from glitter nail polish and my Christmas manicure was done.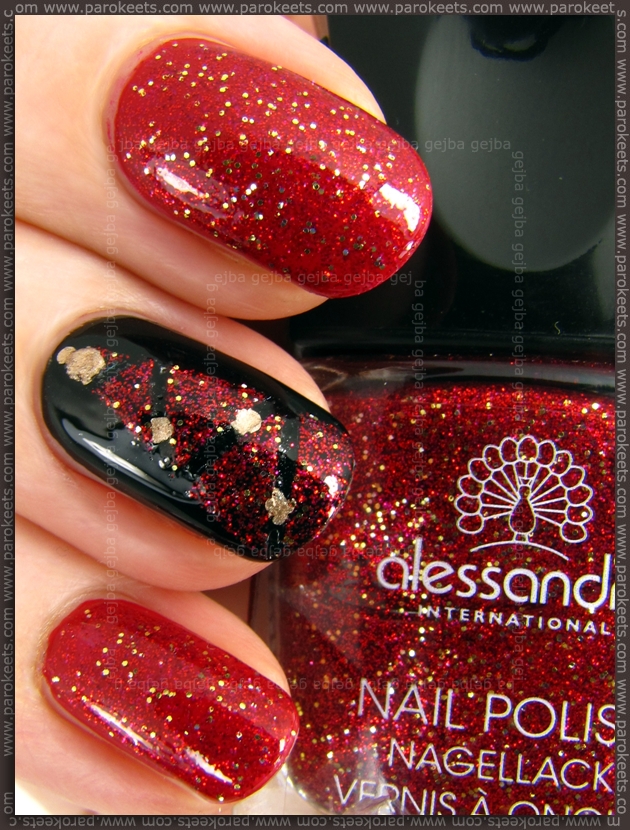 https://www.youtube.com/watch?v=oeWxGBA9J60
As our readers come from all over the world, this time my Christmas greeting will be short but in the 14 languages most commonly used by you, dear readers.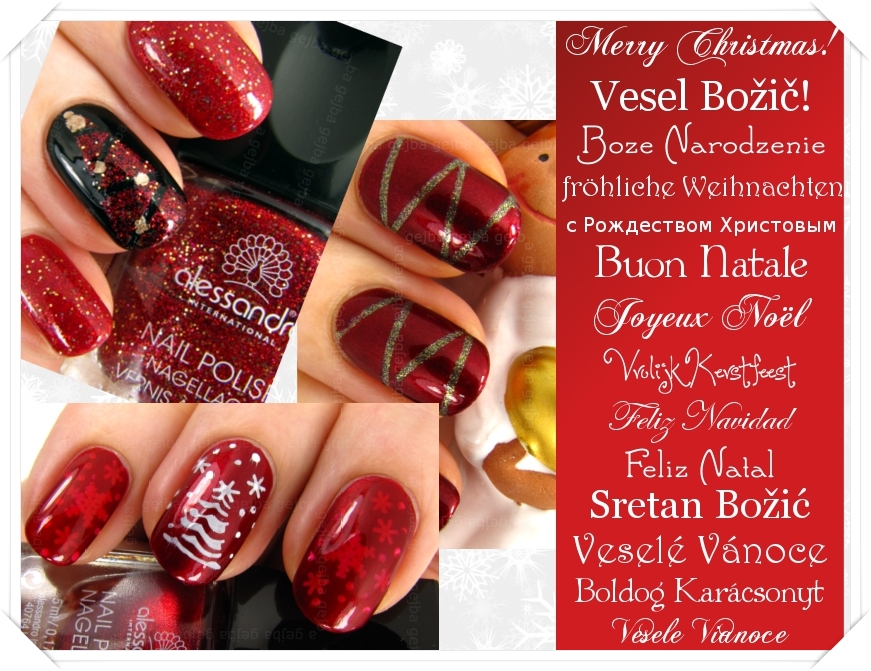 Wish you warm and merry Christmas to everyone who is celebrating!
P.S. Hope there are no misspellings – I copy/pasted from few different sources.
*some of the used products were sent to me for review, as gift …