I decided to wear sparkly black/bronze top for one of the December dances and needed manicure to go with it.
Like most of the time, I was in a hurry but when I have an idea, I just have to make it happen. I chose Gosh Nero for base and then either sponged or applied with a brush: Essence BBC Golden Sands, The Huntsman and Golden Rose Scale Effect 05 + little bit of Coastal Scents holographic black glitter.
I wanted to finish the manicure with bronze stamping, but I had only 10 minutes left and no makeup on. :D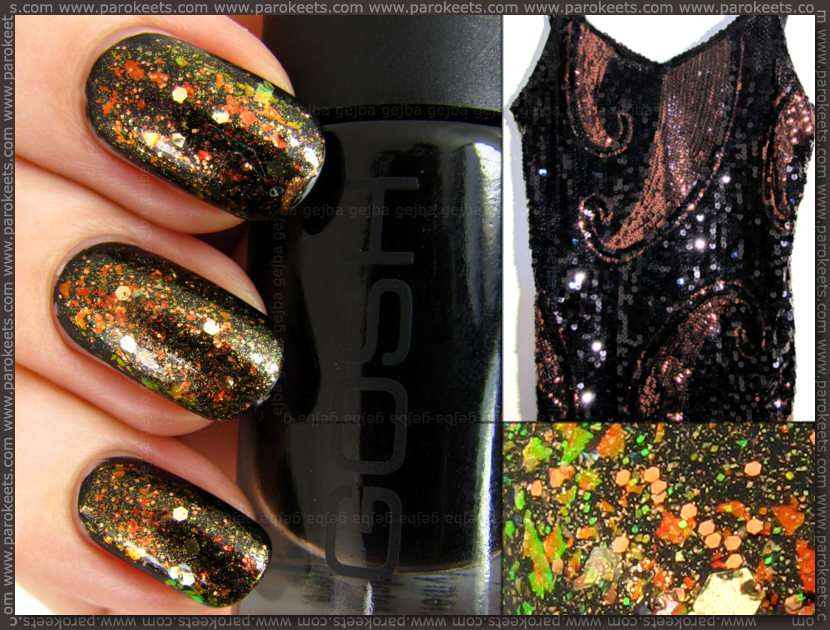 I loved how sparkly and full of life this manicure looked, but couldn't really capture the effect neither in photograph or video (this is the manicure I had on in my Christmas/New Year's Eve/Winter manicures video).
Today I'm going bowling for the first time and I'm currently deciding whether I should just skip the nail polish. I'm guessing bowling is not nail friendly activity … or am I wrong?