My middle nail polish stand is filled with nail polishes that belong into "now or never" category. Meaning that this is it – the chance to wear or "archive" them.
Some time ago I either bought or got Gabrini 401 nail polish – holographic star glitter suspended in clear base. I'm not huge fan of larger glitter, but they have their uses so I pick them up every once in a while.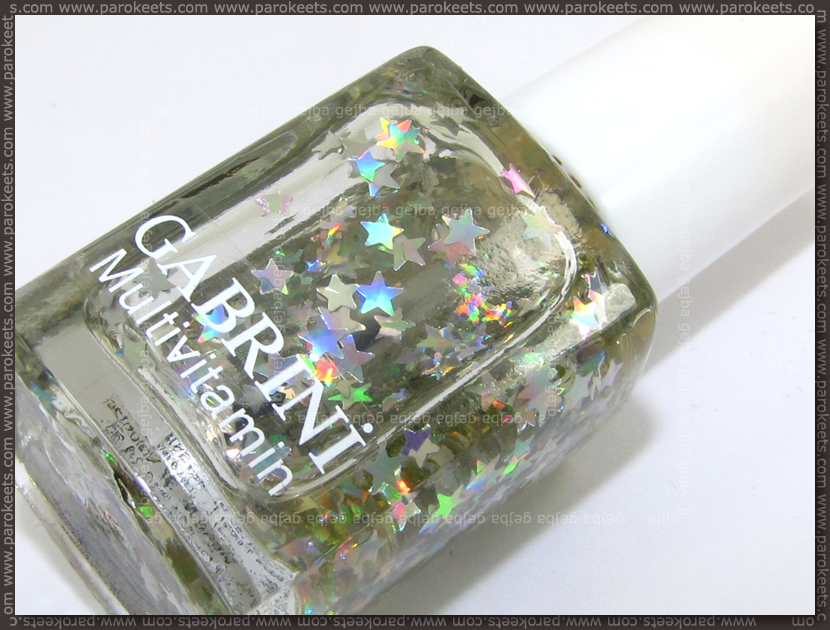 I had the idea of sparkly stars on night sky, but this is definitively not it. Gabrini glitter polish is sooo thick it's almost impossible to apply it. And as the glitter is made from holo particles I was afraid to add thinner to it. I used dotting tool to get stars of the brush and onto the nails, but spreading and moving them around was still challenging.
I could really love this glitter if the stars were a lot smaller and base not as dense. The state it's currently in? Well, I guess I could have used one of the stares to put onto my Christmas tree or possibly spice up some of the other nail art manicures and that is it.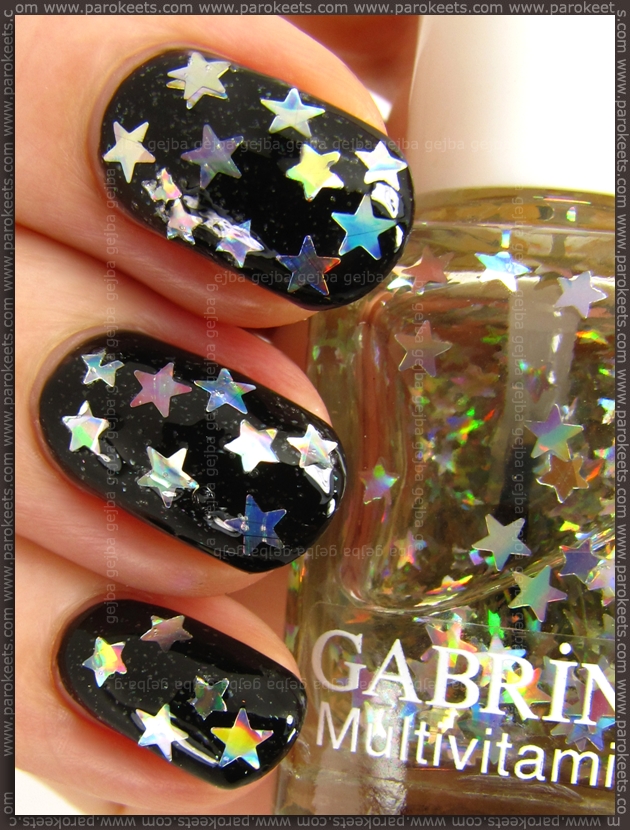 In what way would you use this nail polish? Every idea is welcome or else this puppy will end up at far end of my last drawer.