Happy New Year!!!
Can't say I'm the "New Year's resolutions" kind of person but I decided that 2013 will be my year, but you're all welcome to share it with me. I would say that it just can't go lower than 2012, but you know what would happen in that case, right? :D
I spent New Year's Eve at home with my darling and bum knee. So no dress up and all that jazz for me. But I did make a manicure … something so not like me. Few of my friends asked for more of "wearable" manicures. Khm – I wear pretty much all my manicures so I could argue about wearable, but I guess we all know what kind of manicures were they talking about.
I have very little of nice nude shades in my collection (see – I need new polishes :D ), so decision was not really tough … especially, since I knew I wanted to try out again moody China Glaze Moonlight.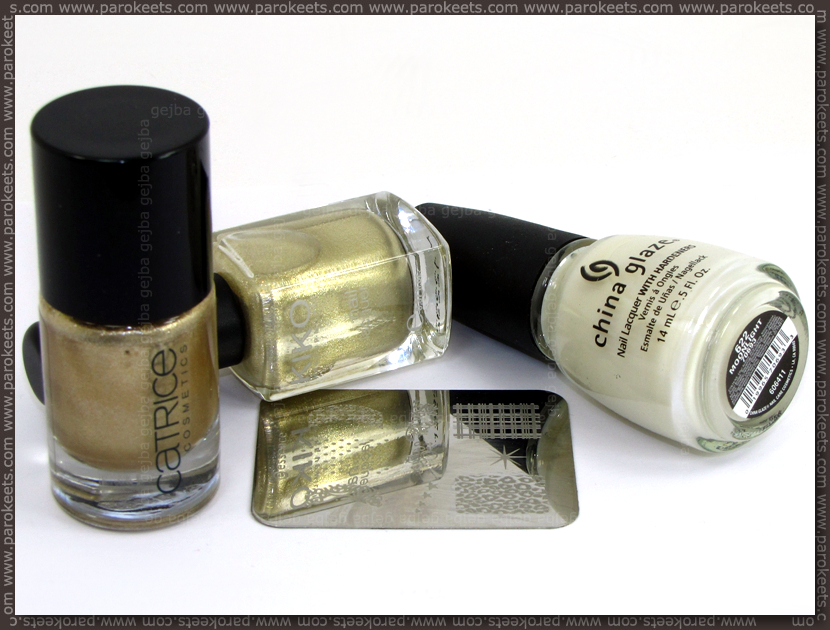 Idea was to use milky white base and double stamp it with 2 different gold shades. Weeell – Kiko 247 nail polish was practically invisible so you would need really good eyesight to see it. In essence this is China Glaze Moonlight with Catrice Goldfinger stamping over it.
To stay in "easy to get" range I used one of the new Essence stamping plates for the all over image.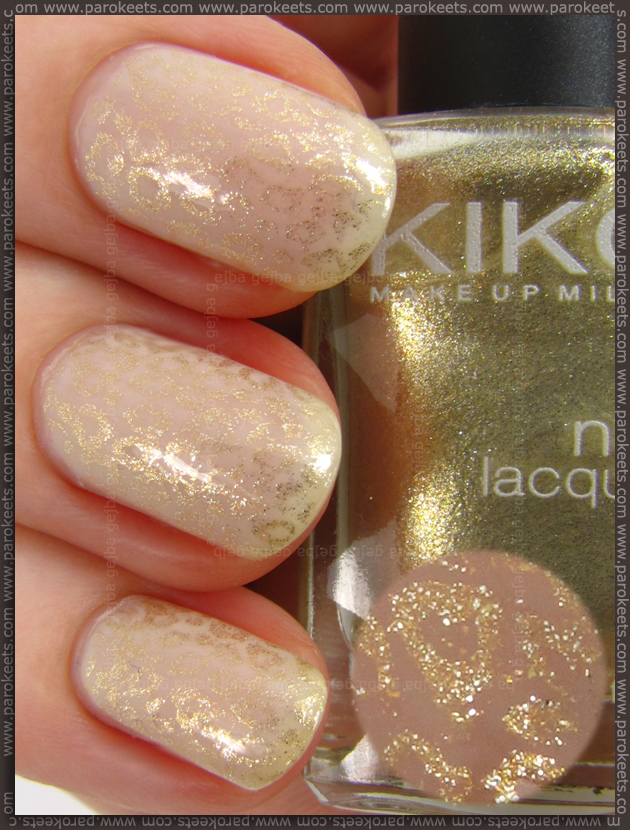 Frankly – I did not hate this manikure, but then again it did look better in real life.
I'll try to be good girl and write few of the post from request list(s) … hopefully this month and not sometime this year.
If you have any requests, do let me know – I'm currently planing to write few of the most requested posts and one or two of those I wanted to write for a long time now.