Gosh Waterproof Eye Shadows just started to reign in my secondary eyeshadow base category, when they stopped selling Gosh in Slovenia. I only bought 2 of them and even those started to smell after couple of years so I just put them away in case I need the later on for comparison.
Fortunately for me our neighboring country Austria still has Gosh cosmetics + Gosh came out with even better version of their stick eyeshadows. I bought 2 for me and two for our Goga.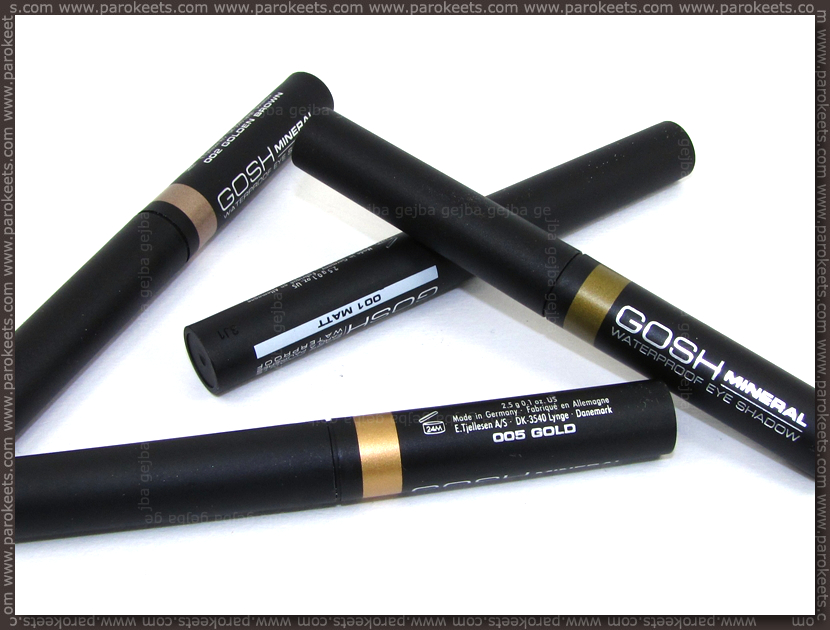 First one is technically speaking not part of their mineral range but is classified as Gosh Eye Shadow Base Waterproof – 001 Matt. They have one other base, but it has some kind of pearl/shimmery finish so I skipped that one.
Matt one looks matte, but I think there are some kind of tiny shimmer particles in there too. But as you can't really see them … lets say it's matte. :D It leaves just a slight white cast if you apply only thin layer – those work best for me.
Gosh Mineral Eye Shadow in 002 Golden Brown shade is perfect for everyday make up. Not too dark beige brown – easy to apply, gives lovely sheen …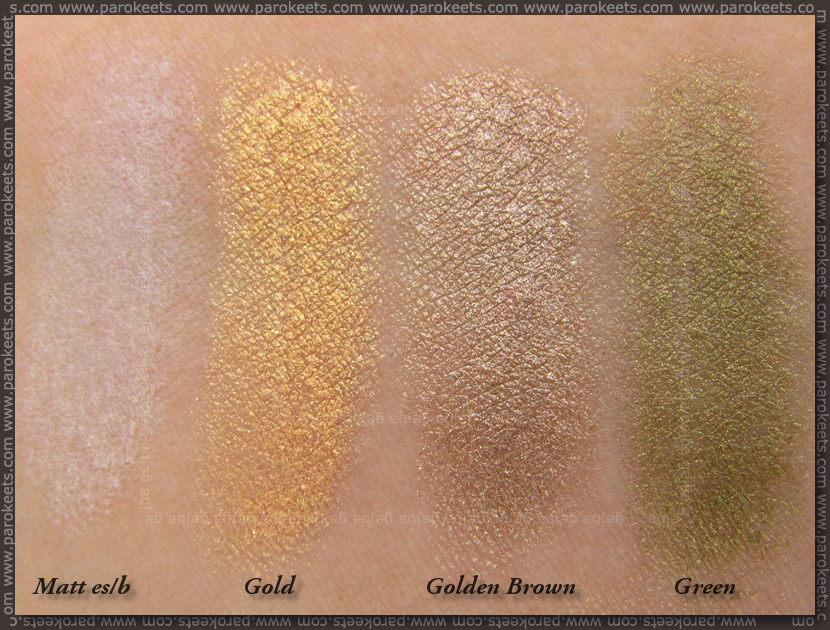 Goga chose 002 Gold and 010 Green. Both shades are lovely – gold being yellow gold and green turning slightly to olive side.
I compared her shades to my old ones – Love That Champagne! and Love That Moss!. Green shades do look alike while gold ones are not as similar as I thought they would be.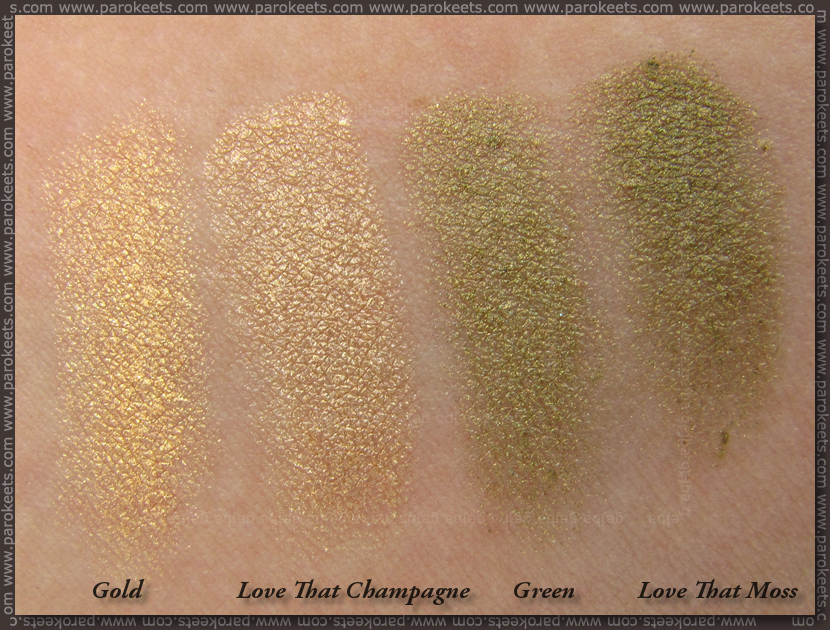 Video review:

New eyeshadows are softer and easier apply but it does come with a price – they have slightly less of staying power.
Price: ~10 EUR for 2,5g.
Which cream eyeshadows are your favorites?