Finally – long awaited Alessandro Go Magic! Thermo Twist nail polishes are mine! I waited and waited and waited for this limited edition for quite some time now as we didn't get the fall color changing shades and I couldn't find them in Austria neither. But the wait is now over I can finally play with my new toys. :D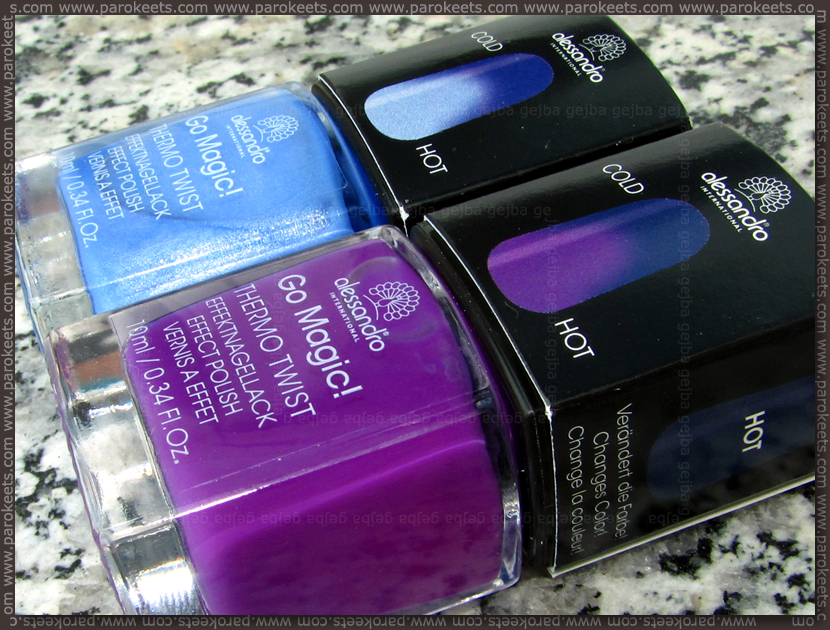 Interestingly enough 2 nail polishes I have are completely different in finish and formula. Poppish Blue is shimmery and satin looking while Funky Purple is more jelly like. Whole Thermo Twist line changes color depending on the temperature.
I had serious problems deciding which shade should I get as I liked majority of them. I asked you on FB which one would you recommend and quite a lot of you agreed with my friends (one even chose it for her birthday gift ) – go for the Poppish Blue! I was hesitating about this shade as I saw some swatches I didn't really like, but you convinced me.
Poppish Blue was easy to apply, I loved natural satin finish and more shimmery one after I applied top coat. I used only 2 coats, so the color is not as blue as it gets after 3 coats and tips are still seen. But I liked fast drying time and opted for no top coat for swatches as I didn't know it how would affect the color changing magic. After I later applied it I saw that it doesn't lessen the effect, but perhaps even slightly enhances it. Ups … We're currently having really high temperatures so nail polish stays in the "hot" zone for majority of time. But the effect was still seen after I washed my hands, handled cool drinks, ice cream …  Overall I think spring/fall time is the best to wear this kind of nail polishes as effect reaches maximum potential in moderate and changing temperatures.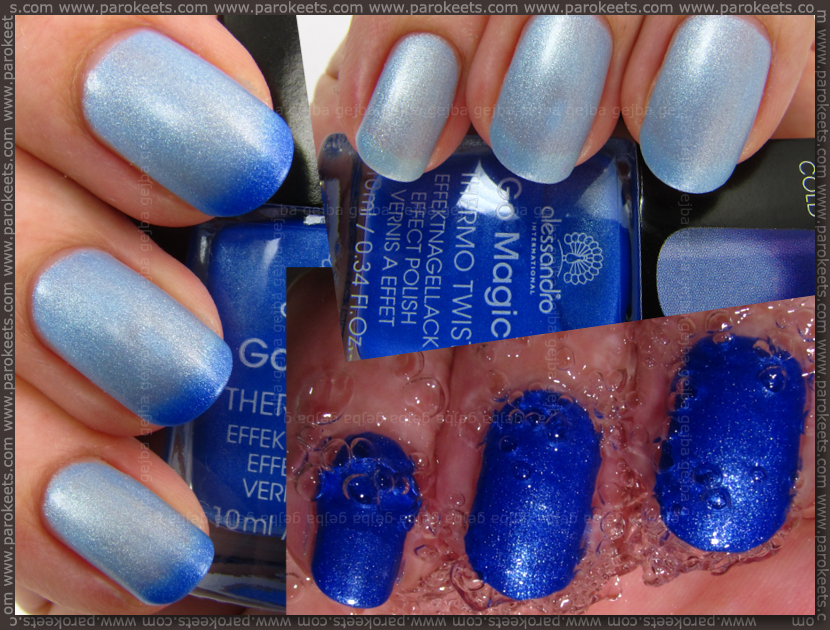 Funky Purple seemed to be slightly more responsive to color change, but the formula is little header to work with and it doesn't dry as fast as with blue one. If we're talking about color changing effect only, then I like it slightly more than with Poppish Blue. Why? Gradient of going from warm to cool toned shade is more pronounced. Again I used 2 coats of Thermo Twist nail polish and no top coat.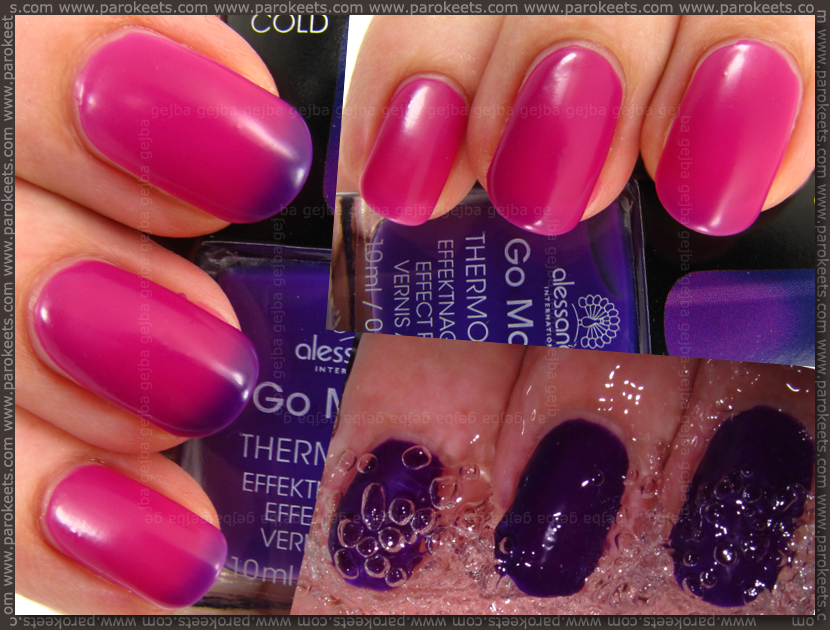 The only downside of these nail polishes is their price – 17 EUR for 10ml (0.34 fl.oz.). Yikes.  If the price was lover, I would buy more shades, but at the same time I don't regret the 17 EUR I paid for Poppish Blue – for me, it was worth it. 
*Funky Purple was sent to me for review by Alessandro Slovenia.