In the end, I only bought 2 products from Catrice Matchpoint LE. I saw no testers for blushes and even though I wanted to buy both Lip Balm Tints, all but one were already tested or tested+dented.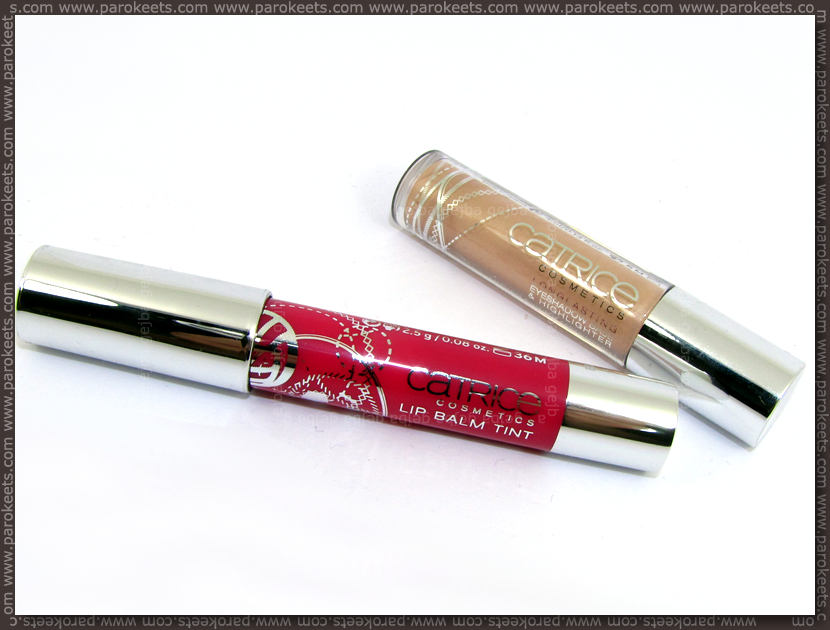 Catrice Lip Balm Tint – ChamPINKon
After I had a chance to try out this product I was even sadder that I didn't manage to buy other one too. And I wanted to get them for Maestra too as those kind of things are really up our alley. I love how this balm feels on the lips, leaves longlasting stain and if I'm not neglecting my lips, it doesn't dry them out either. One thing I can't do is apply to much of the product – first one thin layer, rub it in into the lips and then another thin layer if I feel I want even bolder pink shade. Otherwise everything slides all over the place and I get less "staining" out of it. To be perfectly honest – one layer is ideal for those of us that are color shy as this product is pretty pigmented.
And I think I'm turning to be complete sucker for twist up pens. :D I used 2 or 3 thinner layers for the swatch.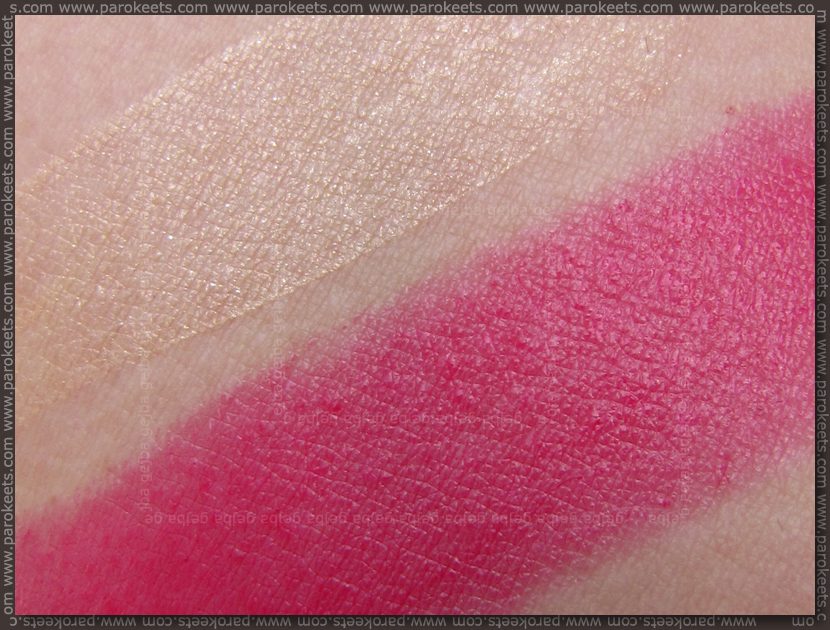 Catrice Longlasting Eyeshadow Base & Highlighter – The Winning Cream
This base/highlighter is one of those products I can't make my mind about. It's not crappy product but I just can't find use for it. It doesn't serve as good secondary eyeshadow on my even oilier eyelids than usually.
It can be used as under-brow highlight, but is too dark for me for that purpose – for my taste that is.
I probably liked it best as "top of the cheek" highlighter but then again I love Essence Me&My Ice cream pearls more.
I liked doe foot applicator, non greasy formula and the fact that it is not glittery product.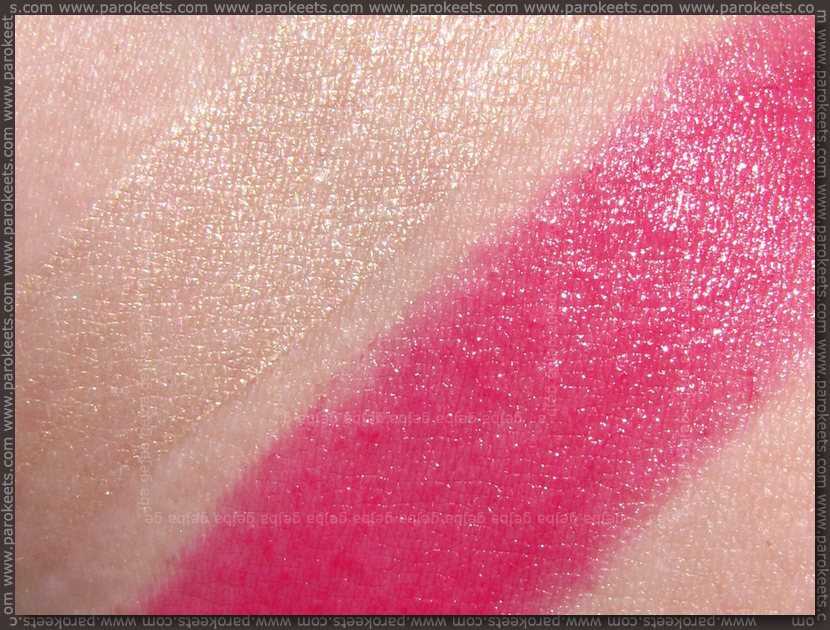 Video review of my Catrice Matchpoint and Essence Me&My Ice Cream LE haul:

Did anyone buy the blushes form Matchpoint LE? Are they good for oily skin?