I would really like to tell you that S-he Stylezone 008 nail polish looks as good on nails as it does in the bottle, but sadly that is not the case.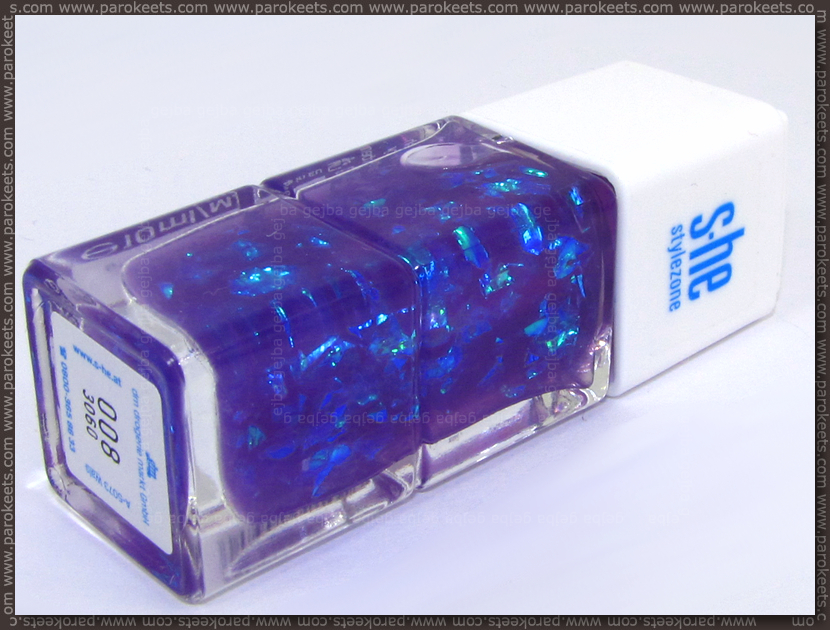 Just look at the bottle and all those gorgeous duo-chrome flakies. Simply to drool for. Then I started to apply (I used Catrice Shopping Day At Bluemingdales as a base) first layer and only one flakie transfered onto the nail. Not to mention that formula is really weird, not even sticky but still feels like glue. Okay – so I patted the flakies onto the nail. Not a smart move as base formula is just too thick and I should have went for tweezers instead of applying them with brush.
I got this uneven mess, so I unwisely added another coat to even it little bit. Can you say bubbly bubbles manicure? Of course I made things even worse by adding another layer of top coat but I wanted to make swatch as this is probably the last time I'll use this nail polish and as it didn't want to dry …
In any case – it actually looks better in photograph than in reality.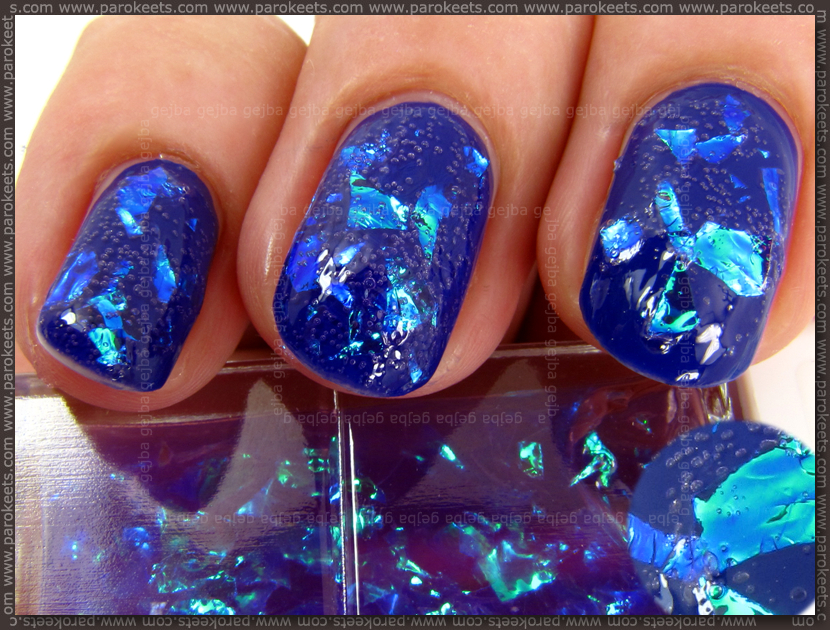 I wanted to like this polish but I just can't. And I had such high hopes of getting all of the new S-he flakies. On the other hand – if you like bubbles, this could be ideal manicure for you.
Price: 2,50 EUR for 10ml.
What was your experience with S-he flakie nail polishes?