When I returned from holidays, packet from Trans Design was waiting for me at home. :w00t:
Hiding in it were four beauties from China Glaze Retro Diva collection: Let' Groove, Short & Sassy, Drive In and Thunderbird.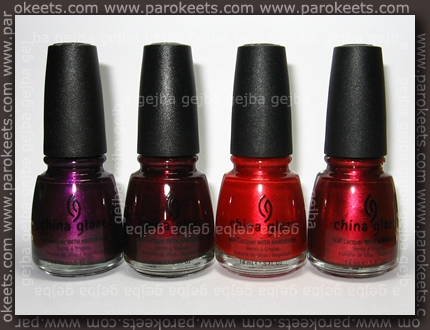 My NOTD is Thunderbird. :wub: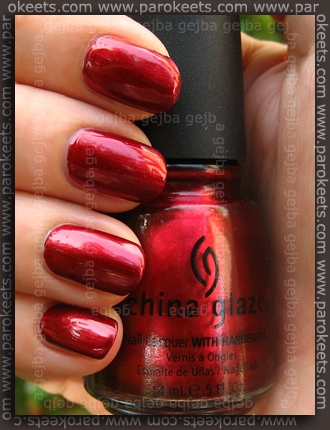 It was love at first sight. I love this deep red polish with almost metallic finish.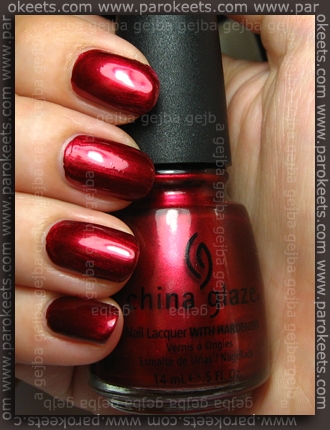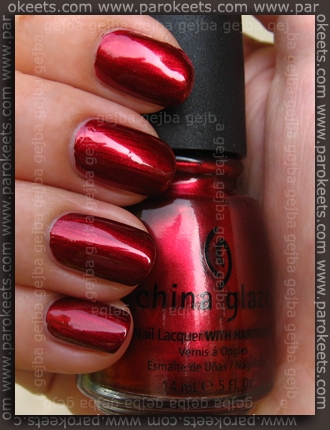 Finally – fall colors are out. :silly:
This post is also available in SLO.