Coral nail polish Deborah Shine Tech no.27. It paralytically glowed on the shelf so I just had to buy it. First photo is more realistic color. 2 coats, lasted 2 days no problems with application.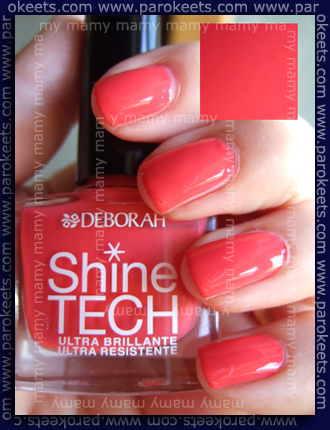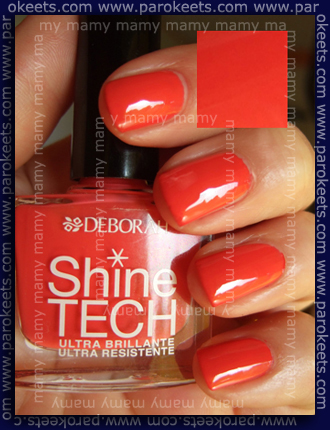 After I removed no. 27, I replaced it with E.L.F. Coral (Maestra showd you this one in  Valentine's manicure post).
I loved it at first sight, but application was not so lovely. I felt like I was trying to paint my nails with water colors. Maestra's was fine, but mine sucked. :( 3 layers.