If you missed the first instalment, HERE is the link to it.
S-he Stylezone – 15 is a vivid orange creme polish. There are two coats in the picture.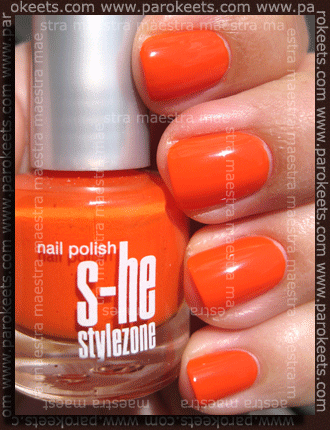 Look by Bipa – Sunset vs. Essie – Chubby Cheeks vs. China Glaze – Vintage Crepe
They are all cremes. You can see from the picture that there are no dupes. Sunset is the lightest of them all. Chubby Cheeks is more orange and Vintage Crepe has some red to it. I had no application issues with these. The picture was taken with two coats for each shade.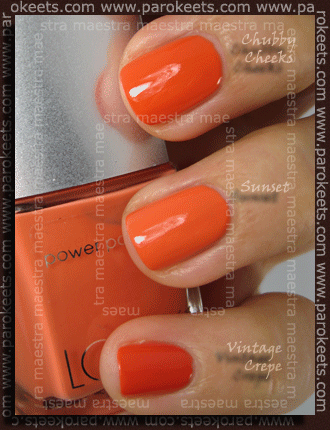 Jessica – Downtown is an interesting shade. I mean, I love it in the bottle but not so much when it's on the nails. It is a pretty coral shade with golden shimmer and frost to slightly metallic finish. Maybe it's the frost finish again that I don't like. The polish is also on the sheer side, so I needed three coats to make it fully opaque.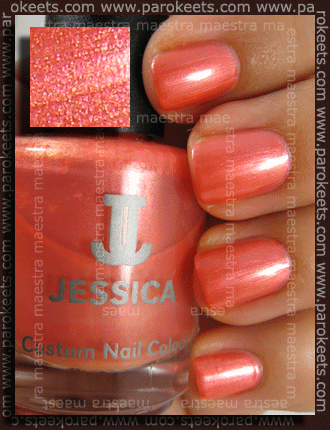 Essence – Object Of Desire vs. Alessandro – 253 vs. Rimmel – Sunrise vs. NYX – Sorbet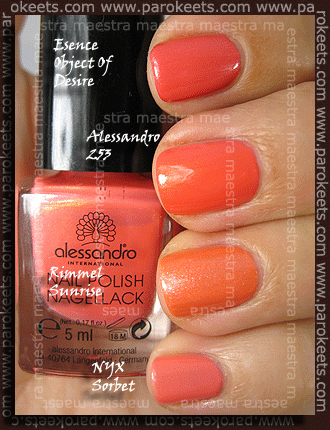 Again, there are no dupes here. Object Of Desire and Sorbet are on the pink side, while 253 and Sunrise are more on the orange side.