My friend Nina gave for my birthday all four polishes from Secrets Of The Past Trend Edition. Thank you Nina.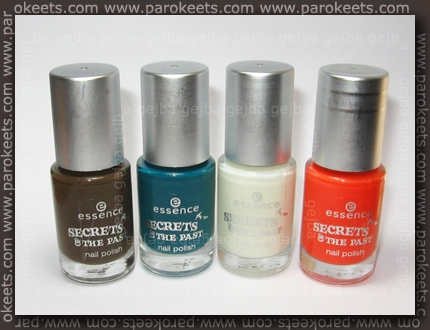 All four of them are creme, so I was surprised they named the lightest shade Glittering Daylight. To me name symbolizes something with shimmer or glitter.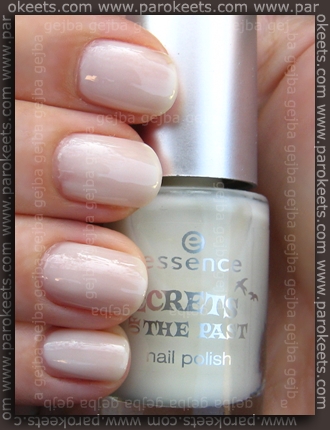 Like most of the white polishes, this one is also streaky. I used two layers, but it could use the third one. Color itself is little bit dirty white, but with strange undertone that reminds me of the glow in the dark polishes (I think Halloween got to me ).
I compared Flowerfields with Juicy Orange from Show Your Feet collection (middle finger). Flowerfields is more muted orange, while Juicy Orange has more res undertone. I used two layers.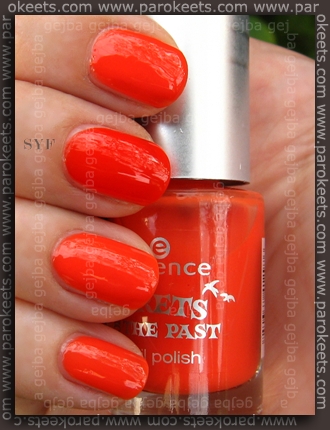 My favorite from SOTP collection is Meet You In Budapest. I just adore this petrol teal color (it's little bit more blue than green). This is the only polish from this collection you can make nicely visible Konad impression. It's not perfect to apply since it is quite thick, but still it's easiest to apply compared to other SOTP polishes. I needed little bit of time to tame this polish.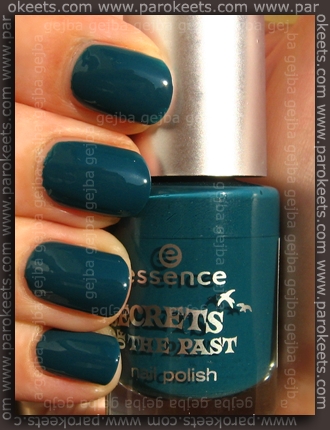 The last in the TE is Matryoshka Doll – dark brown polish with yellowish undertone. For comparison – In Love from Made With love TE is more reddish. I prefer In Love shade, not that Matryoshka Doll is ugly, I just like reddish undertone better. I did try it out with Konad – I managed to stamp image on the nail but it was less visible than the one I made wit Meet You In Budapest shade.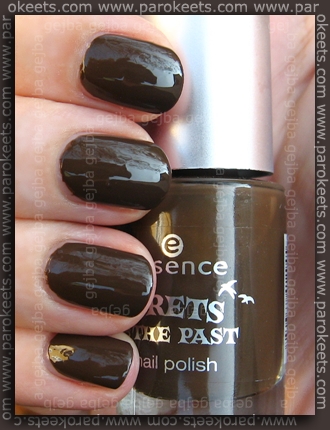 Price for polish is 1,75 EUR (2.6 USD)
Which shade do you like most?