Today I had this strange craving to put on light colored polish. I picked out Golden Rose 246.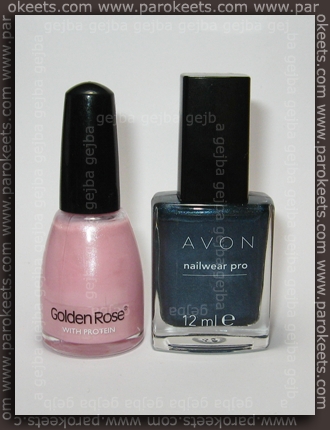 Golden Rose 246 is light pink color with multicolored shimmer – silver if you're in the shade.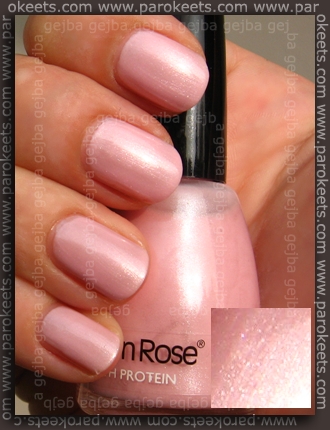 I applied two layers without top coat. It's easy to apply, brush is OK and smell is not too bad.
Problem was I disliked the color itself – I'm just not pink kind of a gal. So I used Chez-Delaney plate H 21 (middle image) and Avon Blue Flare polish to make something more likable.
Meet the pink hedgehog.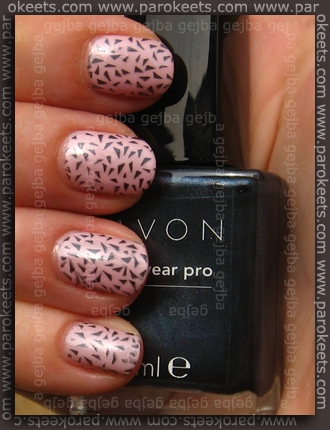 I was impressed how easily I made this konadicure. Both polish and the plate caused me no problems so I finished in a record time. I put INM Out The Door top coat over the manicure.
I liked the effect – but I'll use lighter color for "konad" next time. I kept trying to remove dirt from my nails.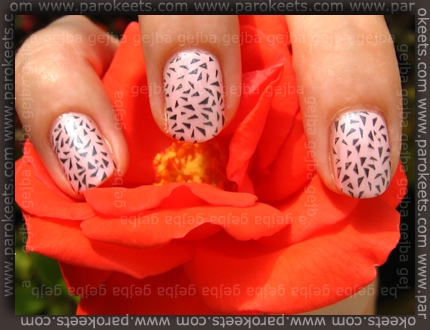 Which manicure do you like best – with or without nail art?