Part of the Secrets of the past are also three eyeliners. Since I have enough of brown ones and don't really like black ones I chose Meet You In Budapest shade.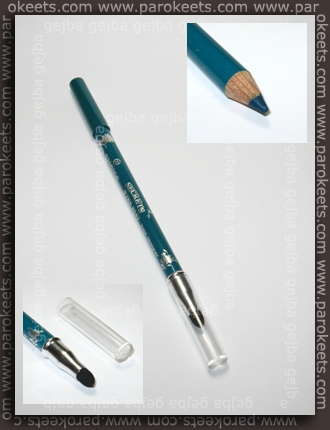 Petrol green color is similar to Meet You In Budapest polish shade. It's not as soft liner as Gosh ones, but it's still not to hard to be useless. What is useless is the sponge they added at the other side of the liner. It's way to rough for delicate eye area.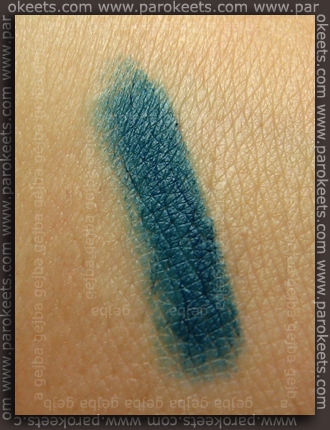 I think I'll be using this liner quite a lot. It may not be soft, but the color is fantastic and with no shimmer so it's even more versatile.