Nala from Ars Cosmetica is on the hunt for a nail polish that is similar to the one pictured below.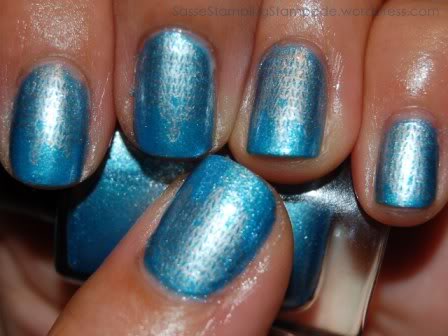 Picture is taken from: Sasse's 'nad Stamping Stampede.
I have two suggestions. First one is Jessica's Butterfly Kisses.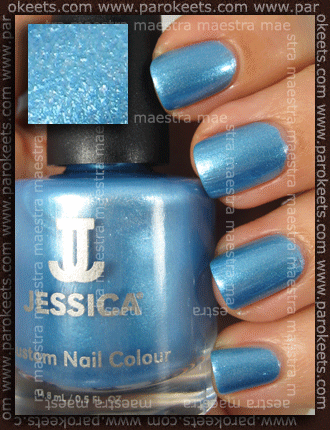 The second one is OPI's Teal The Cows Come Home.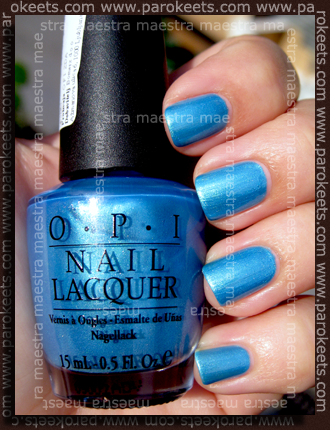 Both were applied in two coats with no application issues. Both have metallic to foil finish. Both are light blue. Butterfly Kisses is a real light blue, while OPI is a bit on the teal side. Both shades are beautiful and I can't decide, which one I like more. What do you think?