This is a manicure I did quite some time ago. I think it was still summer, so you can imagine it's way back.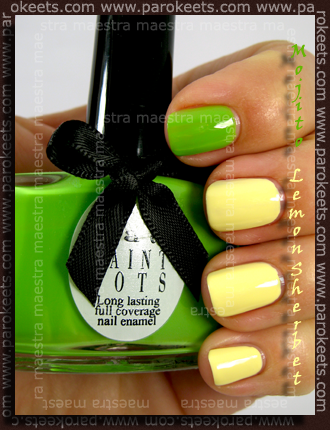 I used Ciate Mojito and Lemon Sherbet polishes. Both were applied in two coats. Than I added some Konad with IP m65.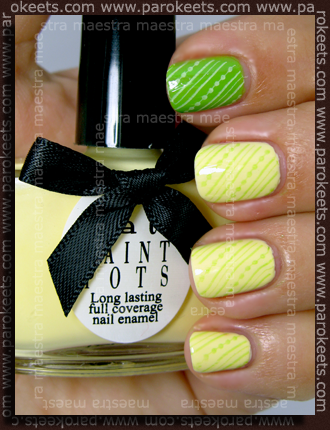 For the design I used the same polishes as for the base. Mojito on Lemon Sherbet and Lemon Sherbet on Mojito. :D
Do you remember my post about a mess I got in the package and the broken Ciate polishes. If you missed that post, check it HERE. Now, I can tell you, that I bought my polishes at ABC Beauty as usual. I was totally angry with them, beacuse they couldn pack the polishes correctily, but they took full responsibility and sent me new polishes right away. So, yay! That's how it's done!