Lately I just exchange one violet polish for another. Flormar 410 is one of those shades. I really loved this polish so I had to show it to you right away.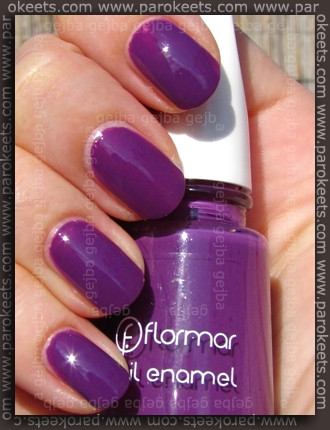 Polish is almost purple in the sun and definitely a lot warmer color that compared to that taken in shade.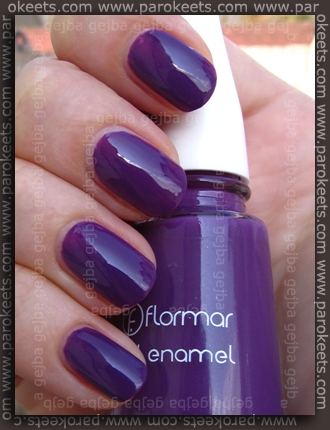 Artificial light brings out the cool tone.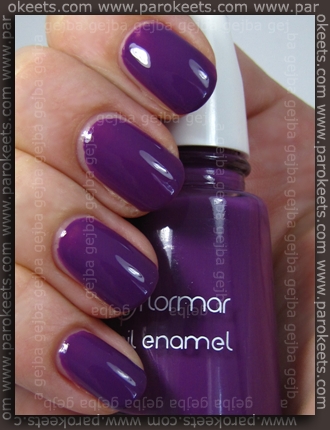 Lately all of the Parokeets seem to be into purple polishes.  :D
Maestra konads over the Color Club Wild At Heart holo polish, Goga drools over the Nfu-Oh 282 color and bottle, Mamy is impressed with (previously Goga's) Precision Purple Hooter shade …