I just love this years spring editions. They're all so colorful it joy to look at them. The first thing that drew me from new  Essence Trend Edition with playful name Crazy About Colour, was packaging. Polish and gloss caps, eyeshadow boxes …
I have swatches of all the polishes from this TE: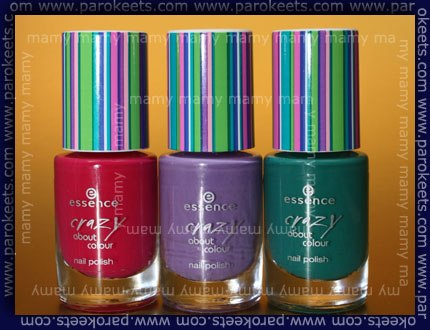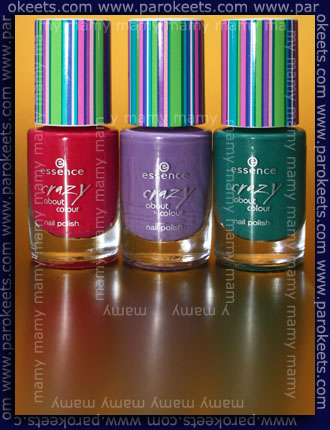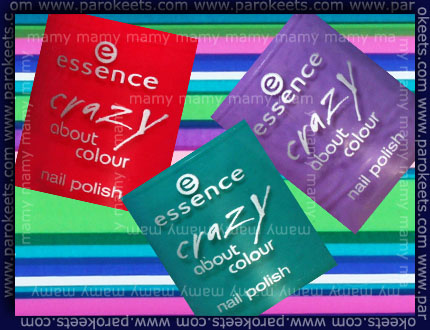 01 Think Pink is not completely pink color. It leans a little bit to cyclamen side. This opaque polish comes in cream finish. I used two coats without top coat. The detail taken in sunlight is the closest I came to the real color.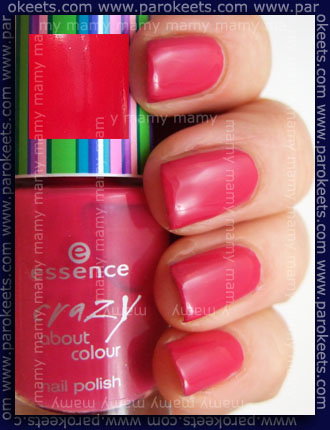 02 Lilac Forever is light purple shade I simply adore. I don't know why, but I never get tired of this color. Even-though they look alike I want to have all of them. Two layers, creme finish.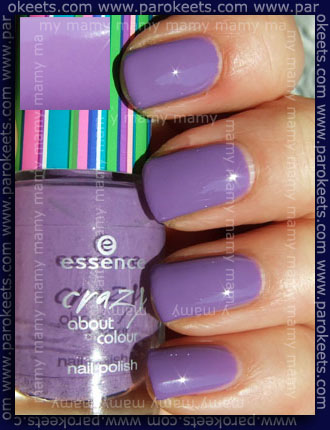 You can see for yourself how much alike are Essence The One And Only and Lilac Forever shade. The One And Only is little bit lighter and thicker than Lilac Forever. I think you don't need bot of them.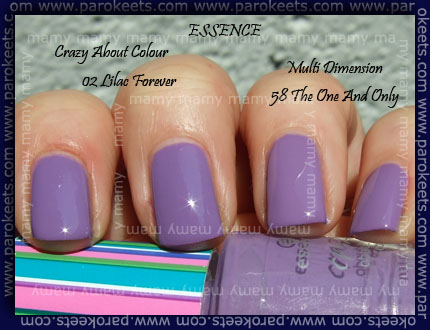 The last one is 03 Crazy Me. Very pigmented green-blue shade. I used two layers. This is creme finish.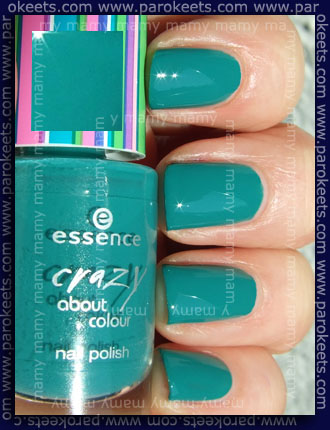 You can check out other items from this trend edition in drugstores. I had their wallet on my WL, but it's just too small for me.
If you like anything, go out and pamper yourself.