Today I have something for all the vampy polish lovers out there.
The darkest of the new Catrice Ultimate nail polishes is named Back To Black – black base filled with blue-gray shimmer. The water drops you see on the "sun" photo are actually rain drops. We have rain, rain and more rain all the time … even if the sun is shining. :D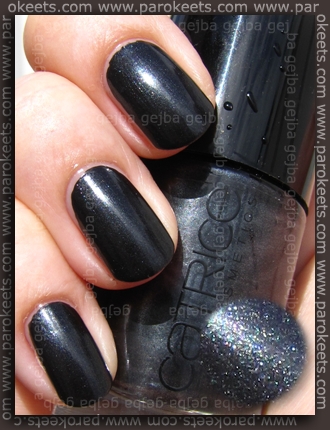 I like the color, but finish is a little bit weird – it has almost no gloss but it's not matte or satin. Nothing that one layer of top coat can't fix.
I used two layers of Back To Black over base coat.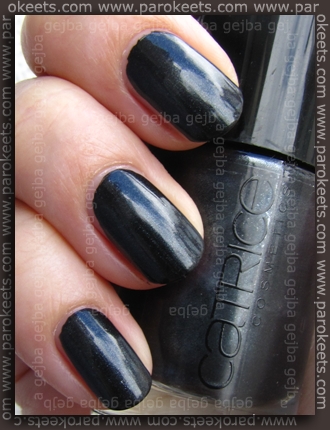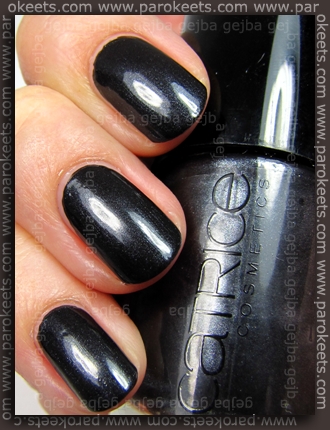 I did make konadicure over the Back To Black, but I'll show it to you in one of the future posts since I made it for special occasion.
I get asked a lot, if I could compare  Catrice and Essence polishes. I personally like Catrice polishes better than Essence ones. Why?
They have perfect brush for me;
most of the shades have fantastic formula;
staying power is great with the top and base coat I'm currently using;
colors are very well thought through …
I only love Chine Glaze polishes better than Catrice ones. Essence and p2 are also good and I love them, but Catrice has way better brush, so I rank Ultimate Nail Lacquer higher than those two brands.