Today I have for you three blue H&M polishes. Well, two blue and one turquoise one. At first glance they look alike, but they're not. With great difficulties I managed to capture the true shade of turquoise one.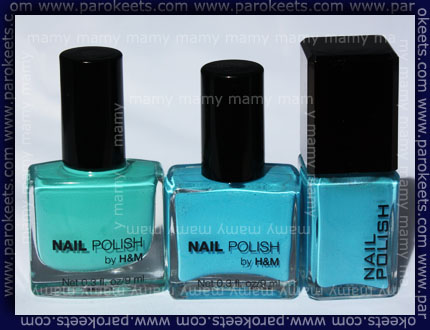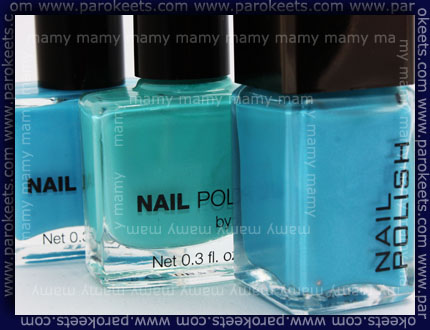 Bella's Choice lives up to its name. Shade comes in beautiful pastel turquoise color. It has a little bit thicker formula, but it's still manageable. Two layers, no top coat.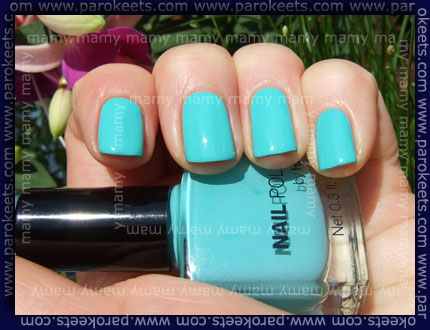 U Must Have This… how true – you really have to have this shade. Sky blue shade. Two layers, creme finish.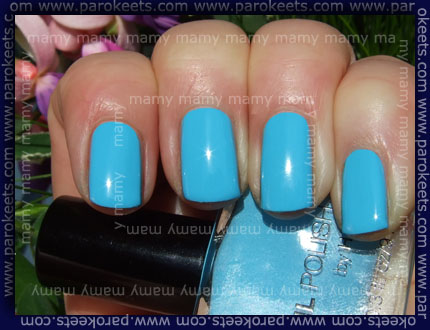 Those two polishes come in 9ml bottles.
Aquatini is a lot thinner shimmery polish, so application was easier. It is however less opaque, so I had to use three layers (no top coat). Something bothers me about this polish, but I have no idea what.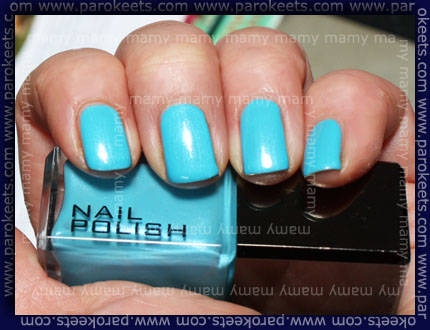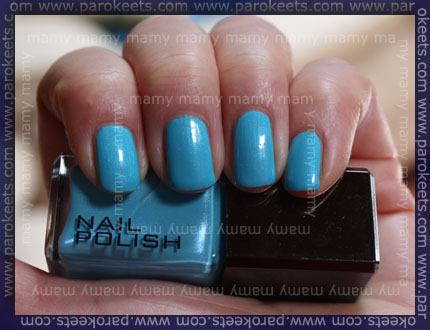 It looks nice in the bottle, but I like it less than previous two shades. Pretty bottle contains 11ml of polish.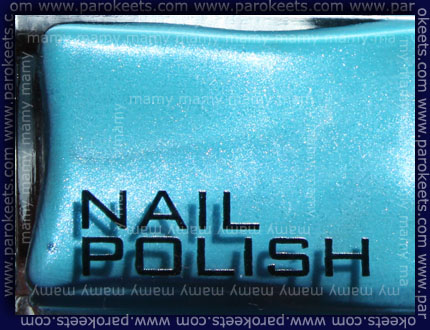 What do you think? I find them very beautiful. I'm completely taken by first two polishes.
I wrote about similar p2 polishes in THIS post.I like those too. Actually – I don't find H&M polishes to be much better than p2 ones.
I still haven't decided which one shall I put on. I usually choose something totally different to wear..
That is all from me for today. Have a nice day no matter where on Earth you are right now!