These two polishes were not on my wish list, but since they didn't have polishes I wanted, guys chose those two. They said that they didn't see brown polishes in my collection. 
I do have couple of brown polishes, but they're well hidden and never seem to be next in line for manicure.
I was little bit skittish about using them, but I must admit they're not that bad.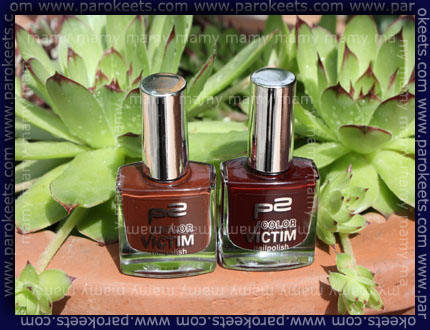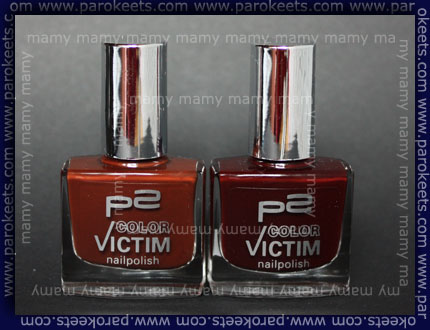 Soulful is chocolate color with thick formula, but it applies well. I used two coats without top coat. Finish – creme. Brush – excellent and easy to do the curve with.I'm again pleasantly surprised with quality of p2 polishes. I cannot believe that I thought they must be low quality because of the low price.What a mistake!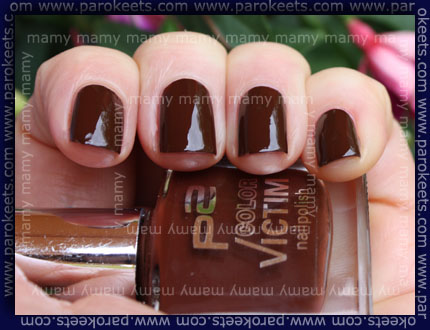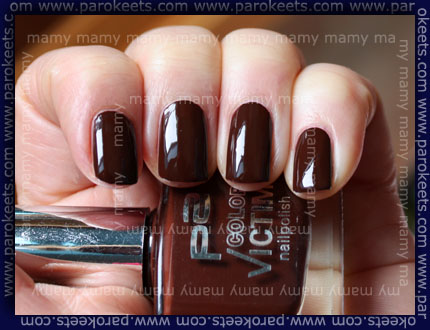 Thriszha wrote on FAB UR NAILS about similar shade, but she upgraded it with fantastic konadicure.
Diva:at first glance it looks completely brown, but in reality it has a lot of burgundy in it. The best description would me – shade of aged red vine. IT has this earthy tone in it, so I'm not completely sure if this polish belongs to brown or red shades.
Two layers were not enough as you can see in the photo: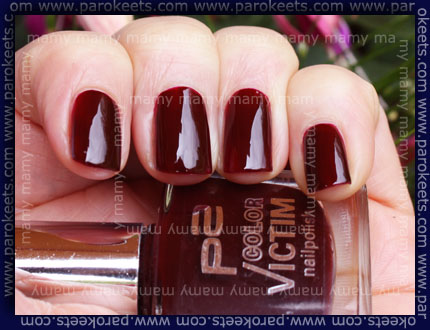 After I added the third coat – it became completely brown and burgundy color altogether disappeared.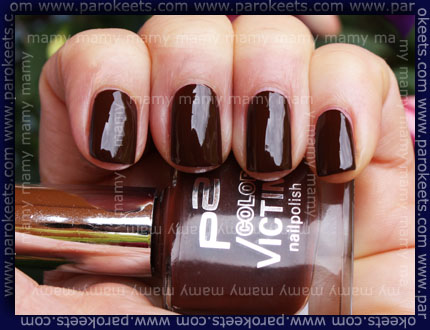 I'm still undecided whether I like this two polishes or not.
Have fun.