Mamy showed almost all of the H&M holographic polishes to you the other day. Unfortunately when she swatched them, there was almost no sun at all. And you know, that holos need sun to show their full potential. That's why I decided that I'll show them to you in the sun.
I'll show them to you in the same order that Mamy did. And I'll show you the one that Mamy didn't at the end.
Creme de la Creme was a huge surprise for me. I was pretty sure that gold holo wouldn't look good on me. I was wrong. I love it! No application issues. Two coats in the picture below.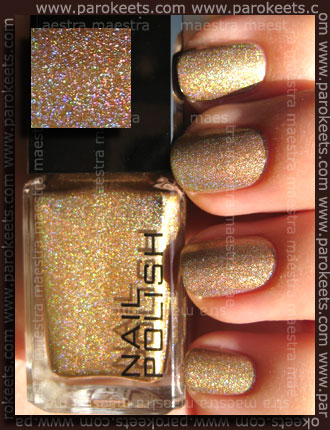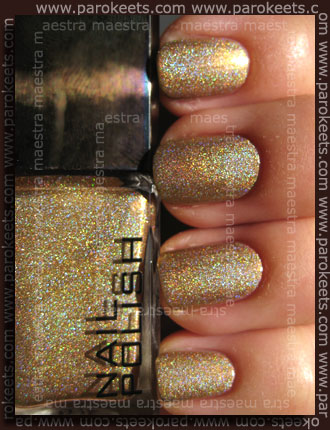 Sinful Señorita is a winner in terms of the application. It only requires one coats to be fully opaque. One coat!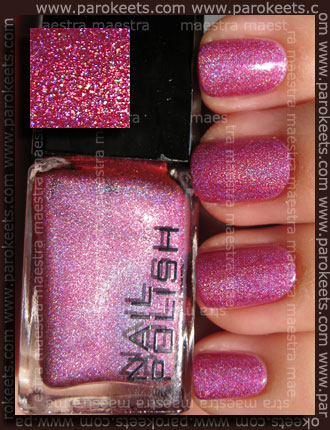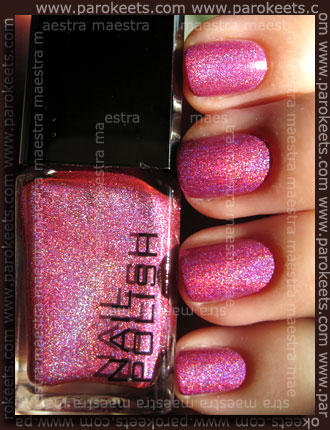 Mad About You is the one with the least holographic effect. But the color is very unique and pretty. There are two coats in the pictures.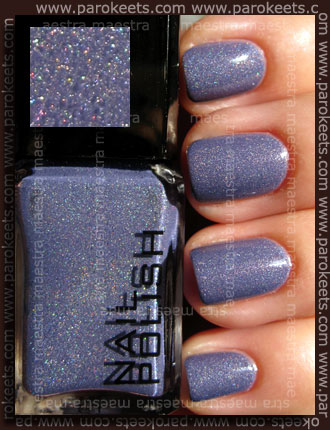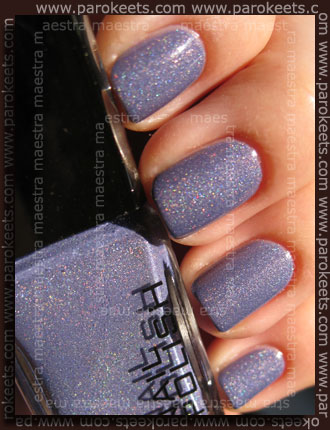 And now the one that Mamy didn't show you. It's silver holographic named You Rock My World. Two coats show in the pictures.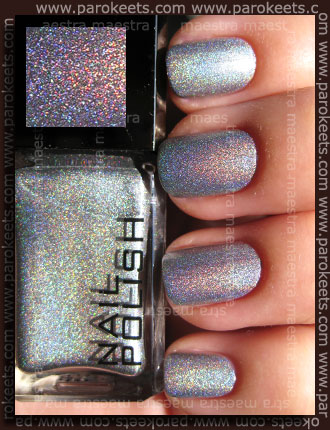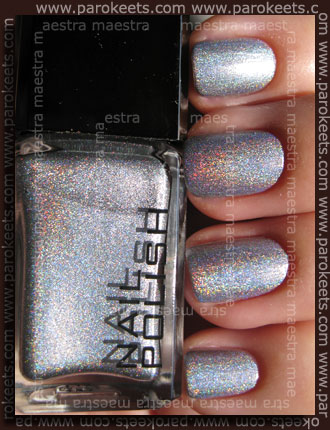 I don't have a lot of complaints about these polishes. I like the bottles very much. The price isn't the lowest, but it's acceptable. The shades aren't the most unique but are interesting anyway. It would be nice if the holo effect would be more pronounced. The application was great on all of them. That's how I would describe H&M polishes in a few sentences.
What do you think? Do you like them? Which one is your favourite?