How many of you loves gentle shades on your nails? A lot? I thought so.
Essie is offering us four new shades in trendy colors. At first glance I thought them to be deja vu … until I saw the first swatches.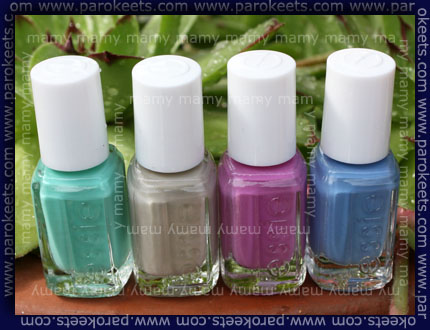 Colors are warm, gentle, playful but still classy. In short – shades are simply "in" and must have.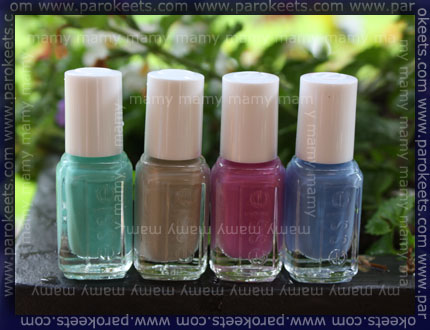 Four mini shades come packaged in cute box. Fantastic gift for your friend, I'm sure she'll love it.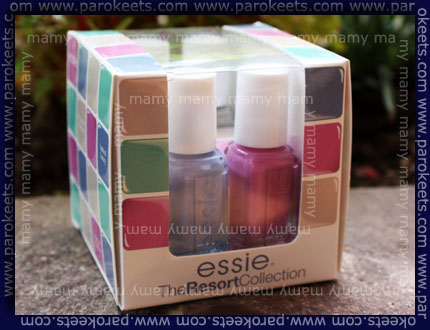 Polishes are quite watery even though they don't look it in the bottle. 
I was little bit skeptical about five or six layers of polish, base coat, top coat … How long would it take to dry all those layers?
First layers was very watery, second one was little bit better but still not enough. I was satisfied with effect third layer gave me (I did try to apply fourth one, but found it unnecessary).
Lapis Of Luxury: sky blue color that impressed me the most.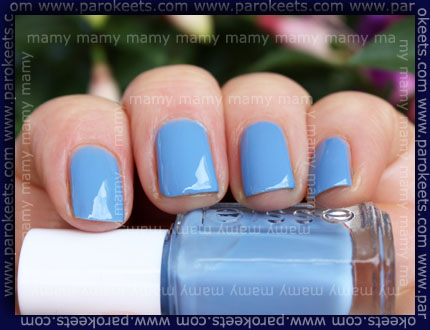 Splash Of Grenadine: eternally lovely cyclamen color, that goes best with my skin tone.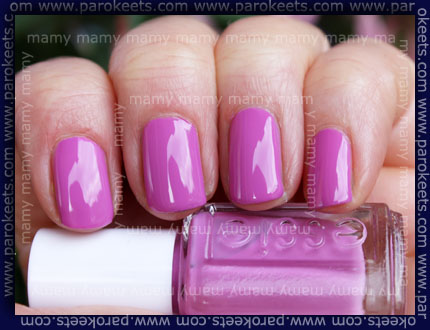 Playa Del Platinum: gray shade that looks dull in the shade, but looks really nice int the sun.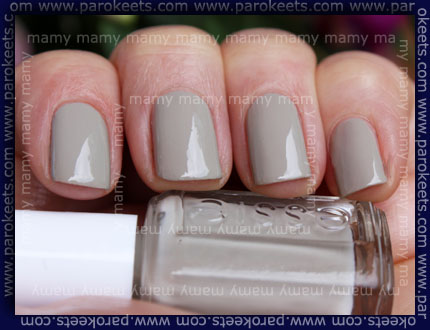 Turquoise & Caicos: turquoise color I love. It's a little bit more green than blue color that sometimes looks like almost warm minty shade. I prefer this shade over Orly Gumdrop.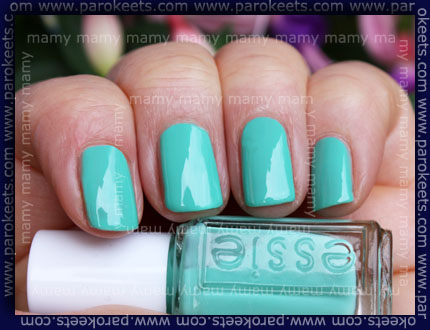 Swatches were made in cloudy weather. I'm sure sun would give them another dimension, but you can't choose the weather.
Are you impressed by Essie's new collection as much as I am?
Trees and shrubbery, flowers and grass … they don't complain over the rain, but thrive on it.