Today I have for you three fast comparisons made with Essence Sun Delicious TE polishes. I applied all polishes on oval nail wheel in two layers.
First comparison is between Essence Raspberry Sorbet and Essence Raspberry Smoothie from Creamylicious TE. Polishes do look different in the bottles but on the nail wheel the difference is only a slight one. Smoothie is little lighter and with less red than Sorbet and that is it.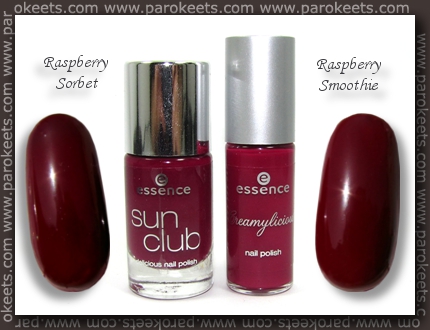 Always Hippie from Summer Of Love collections looked very similar to On Holiday… polish. Let's take a looks if I was right: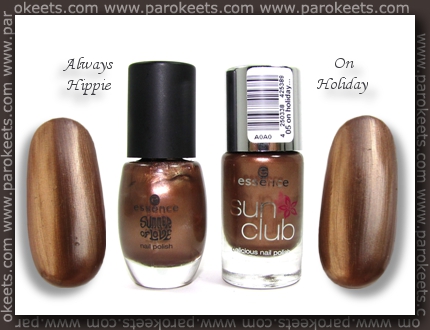 They look almost identical to me.
Last comparison is between Essence Chocolicious and CND Raisin In The Sun. CND polish is little bit more red and just the touch darker, but the only the polish-holic would notice the difference. :D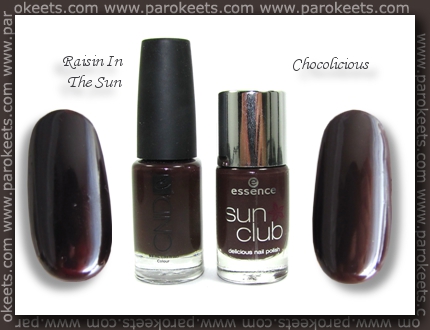 In my opinion the same thing goes for all of the compared polishes – if you have one, you don't need the other.