You can use all polishes from Essence Sun Delicious TE for stamping. Some are more useful then the others, but you'll get impression with all of them.
I stamped image from A05 fauxnad plate onto the white paper with each Sun Delicious TE polish.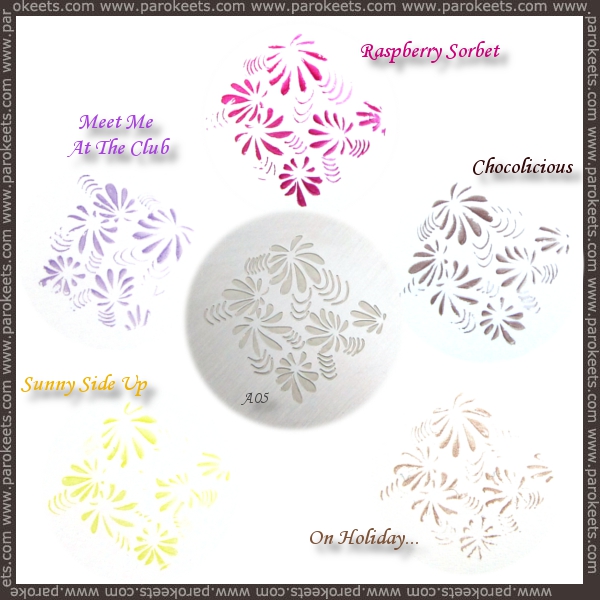 Meet Me At The Club, Raspberry Sorbet and Chocolicious are great for stamping, while On Holiday… and Sunny Side Up leave paler impressions.
And since I had on American Apparel Hunter polish, I stamped Sunny Side Up over it. Dark green and soft yellow are one of my favorite combinations. How do you like this combo?