Although it's rainy and relatively cold outside I'm having a hot neon manicure today. I decided to try the Orly – Orange Punch.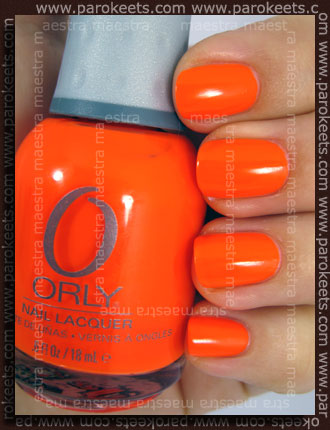 I was impressed how opaque Orange Punch was. I thought it would be streaky, thin and hard to apply, but I had no application issues with it. It was nice and opaque in two coats.
Here is a picture taken under the blacklight …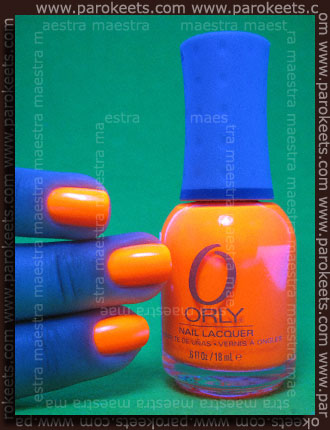 And the bottle comparison with the Essie – Bright Tights. Picture taken under the blacklight.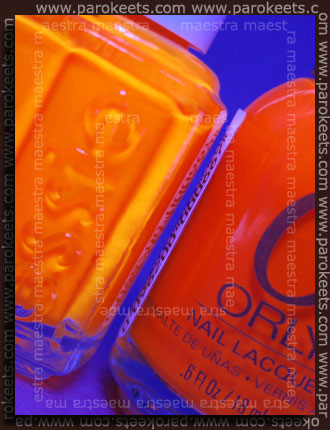 You can see that they aren't dupes. Orly is redder. I think it's perfect for summer pedicures.