I showed you a konadicure made with Jessica's Viva La Lime Light HERE. In the comments Elchy asked, if there's any polish similar to VLLL. I went through my stash. Here's what I came up with …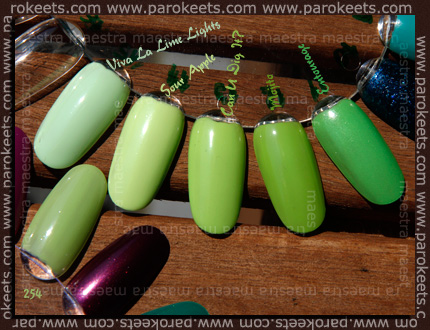 Unfortunately no dupes found in my stash. Although VLLL is a lot warmer than other mint greens I have it's way cooler in comparison to all the lime greens I compared to. Unique in my stash. Great!
This post is also available in SLO.