Our kind Mamy found for me Essence Thirsty polish from Eclipse collection.
What a fantastic red jelly polish!
It's not to bright or to dark red color, application is easy, drying time is good …
I used two layers.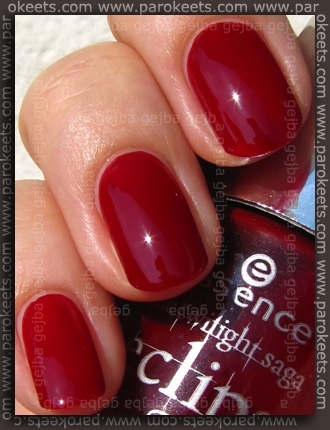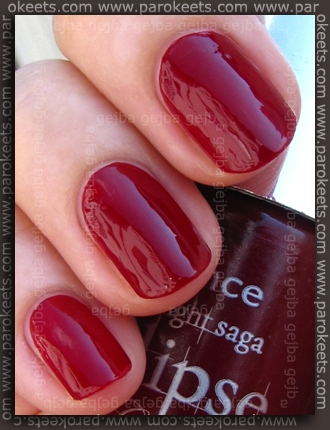 This was definitely one of those love at first sight moments. I already have a backup copy … just in case. :D
I added top coat and could not stop admiring my tips.
But then Nfu-Oh 59 I bought from Mamy caught my sight. Thirsty looked like ideal base for this polish filled with duochrome flakies.
So I added two coats of Nfu-Oh 59 + top coat. My first association was – fire sea.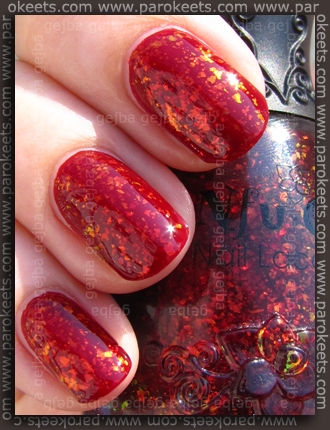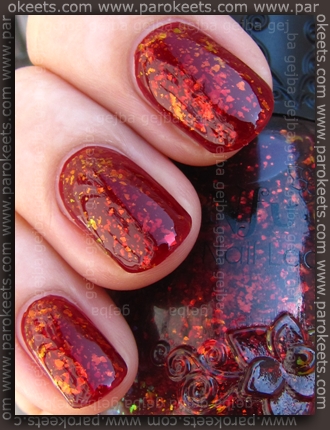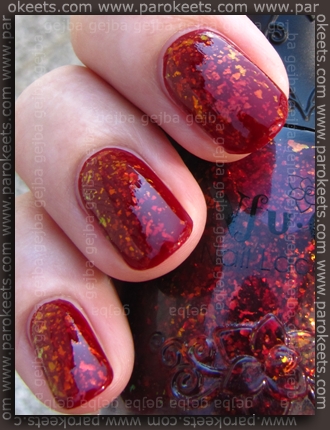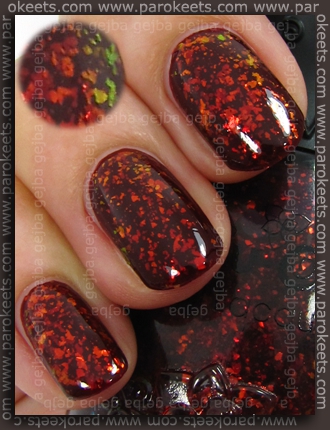 Orange, red, yellow, coper and sometimes green merged into the reddish base look simply fantastic.
I guess two layers of top coat were responsible for very good staying power of this mani – no chipping, tip wear was hardly visible …