Yesterday was a really relaxing day. We didn't do anything fancy … just lying on the beach … That's why I don't have a lot for you today. Just a picture of me pretending to be interested in … well, something.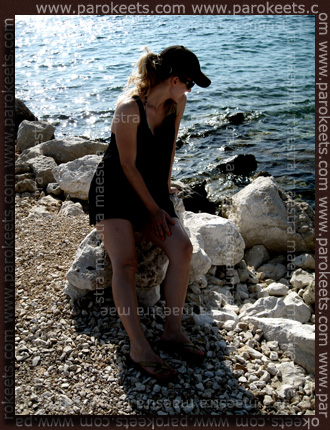 And a few pictures of my pedicure and manicure. Pedicure was American Apparel – Poppy, which is really bright red creme. Love the color, love the application, love everything about it! Great for summer!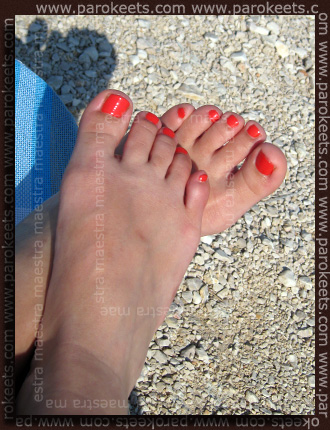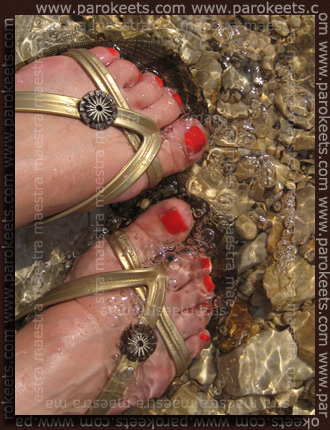 Manicure was Essence – Fruit Punch from the Return To Paradise collection. That's the kind of orange I love on my nails! And it has great gold shimmer. Love it!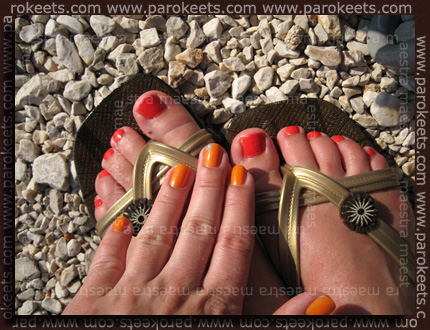 Please tell me, what is your manicure and pedicure? I'm curious …