I had this polish on the table for a long long time, but it was never the right time for it. There is simply not much color in this polish and I like bright colors.
Zoya Adina: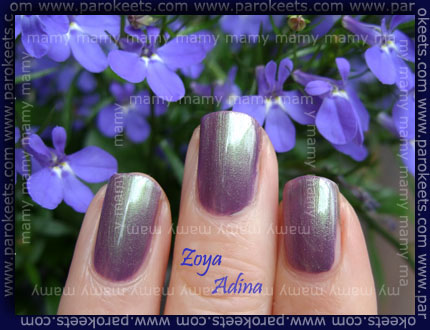 It has purple base and a lot of emerald green and lilac shimmer which is visible in the different light. Beautiful duo chrome nail polish like Zoya – Ki, but it's a little less lively. I used two coats, without any problems with application.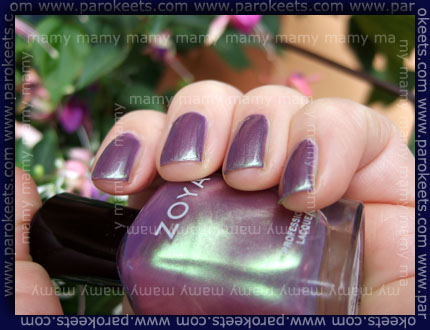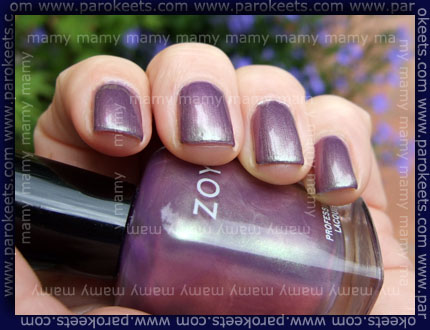 How does it looks like in the bottle? Gorgeous. I like multi-color nail polishes.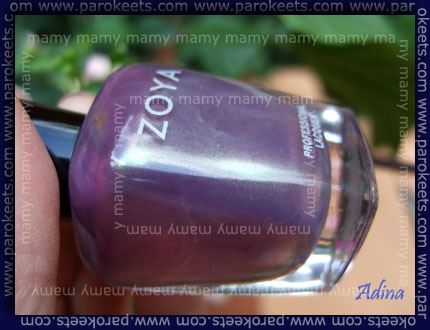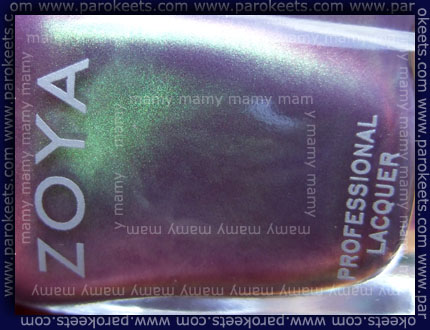 I'm thinking which flower in our garden looks like my nail polish selected? I choose Morning Glory. Use it where you want to have some privacy.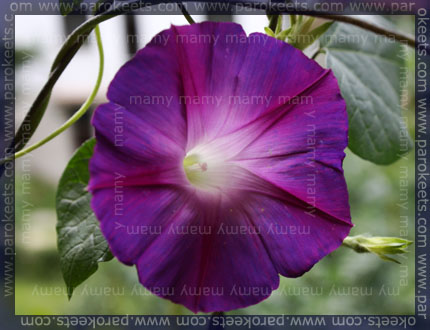 Summer greetings, dear readers!