Hundred times seen Essence Undead? polish from Eclipse TE … one swatch more won't hurt, right?  :D
I like the base, shimmer also, but in my opinion this shade lacks depth. If I find time in a near future, I'll play around with it and create something more to my liking.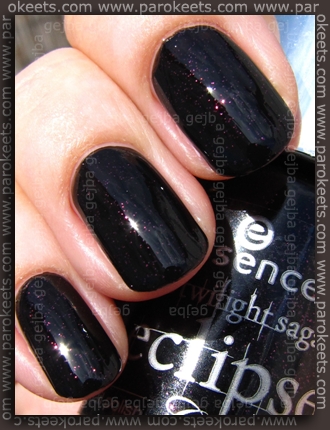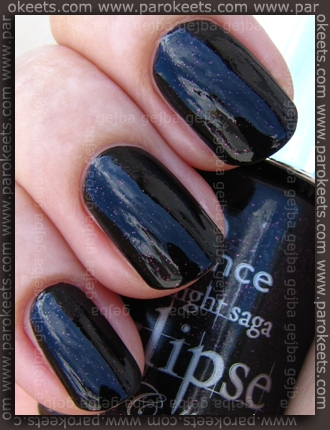 I used two layers + top coat. Application was OK, brush was nice too, but over-sized caps make me laugh every time.