I'm sure you all know Thriszha by now and you all know that she is the sweetest person in the universe. She has a blog called FAB UR NAILS and she does amazing konadicures. I could write a book about how sweet and talented she is. Last week I got a package full of goodies from Thriszha. Look, what I got!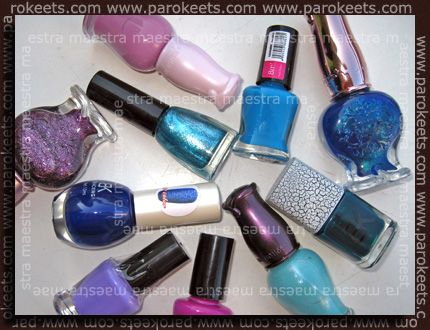 Thank you Thriszha! You're a true sweetheart! Love you!
Another RAOK from a dear friend of mine. She surprised me with Joy polishes.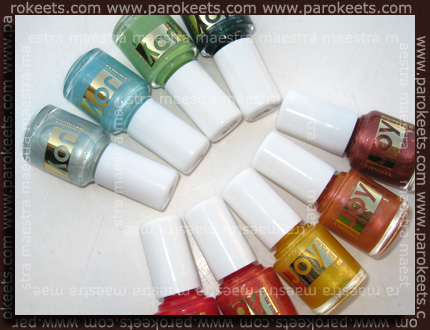 Maybe I'll tell you a story behind these Joy polishes some other time … when I'll have swatches for you.
Next are two of my last hauls. First was a Basic Beauty haul.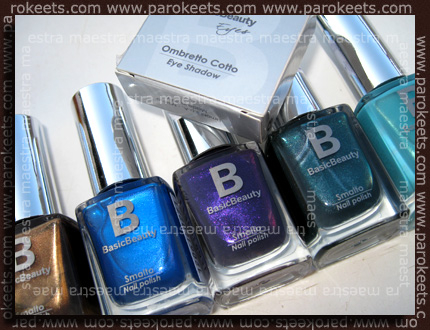 I've never heard of this brand before. As it turned out it's a Limoni brand. Limoni is an Italian drugstore and Basic Beauty is a new brand made for Limoni. I bought my items in Zadar. I bought four polishes and one eye shadow and got one polish for free.
And my most recent haul Make Up Factory – 123, which I guess is a new shade. Although I think Make Up Factory polishes are too expensive, I couldn't resist getting this one. It's unique in my stash. Of course I had to have it.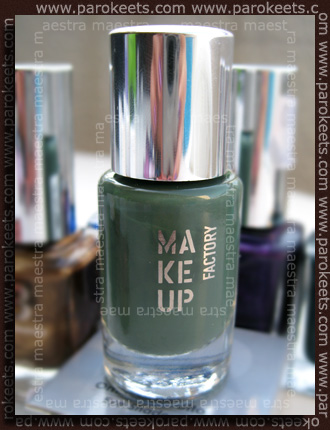 That's it for today. Tomorrow I'll try to show you one or two Basic Beauty items.