It's 31 degrees Celsius in Ljubljana at the moment. Hot. Vamos a la Playa, tra-la-la…   
Let's look together at some of my favorite summer shades that will surely go with me to the sea in the coming days. Perhaps you'll find something interesting for your selves, our dear readers.  
The ruling nail polish is China Glaze – Flip Flop Fantasy from China Glaze Poolside Collection Summer 2010. The color is really hot, my husband said it is poisonous. He likes that shade.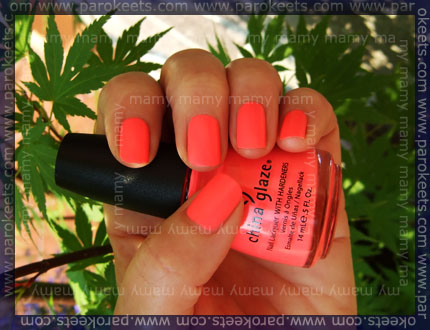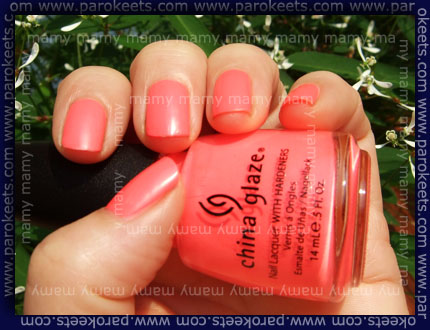 Another nail polish from this collection is Kiwi Cool-ada. That one it's beautiful too.        Both are so beautiful in the shadow and in the sun. They're neon, creme with matte finish. I didn't have any problems with application and they were dry in the moment.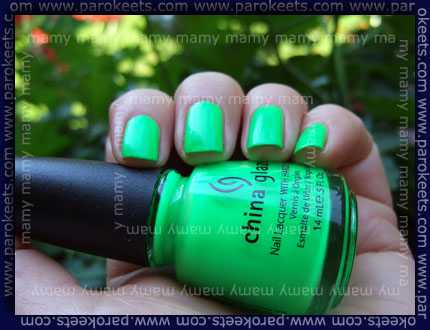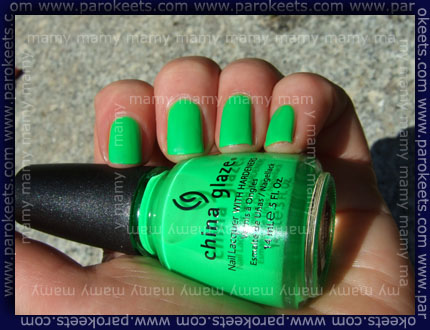 The next one is neon Flormar N002, an excellent blue shade, two coats.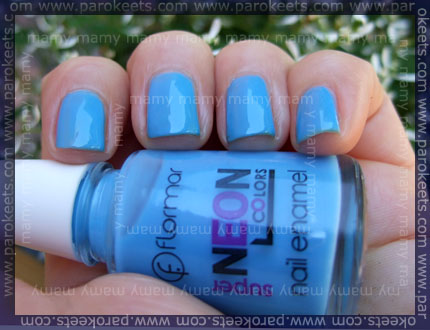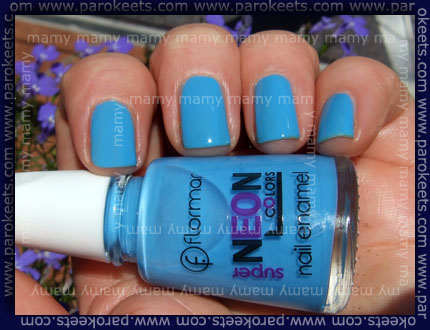 Are we ready to go to the beach?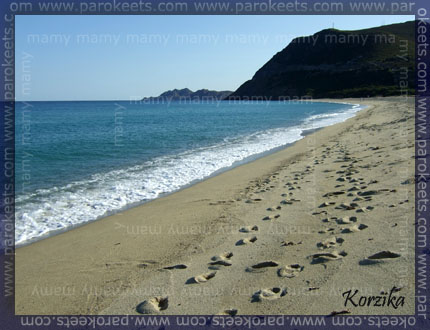 Good-bye till the second part of summer shades.