I promised to show you swatches of Essence Return To Paradise stamping impressions and My Little Orchid polish swatch. The sweets surprise already ended at midnight. 
I stamped image from H21 and Essence LE plates onto the white paper with Return To Paradise polishes.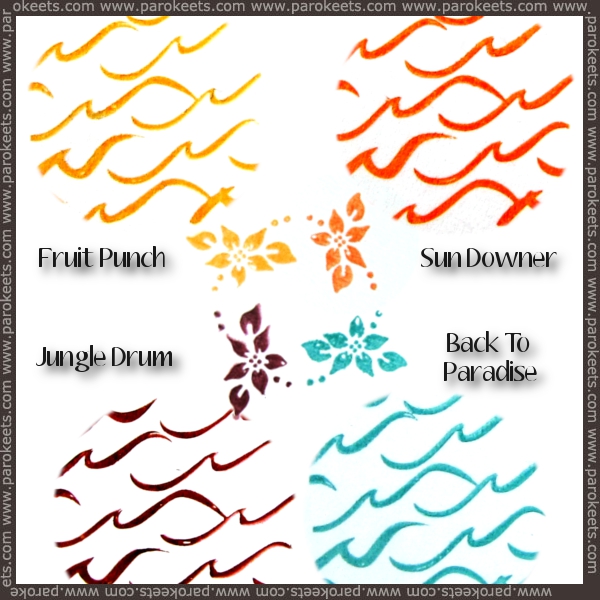 Color of Jungle Drum and Back To Paradise shade is not accurate. Jungle Drum is less red and Back To Paradise not so blue, but more green with the hint of blue.
What happened to My Little Orchid swatch? I donated the first My Little Orchid that was meant for me for Essence giveaway and second one is still on it's way to me. So no swatches of any kind were possible.
Luckily Maestra came to the rescue and did a swatch for you with her polish.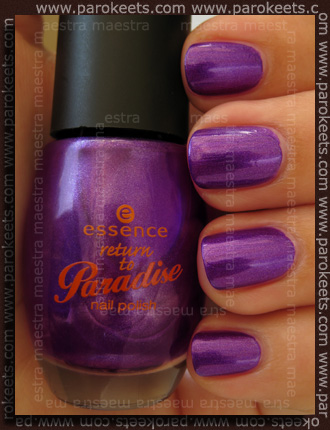 I can't wait to get my hands on this beauty.